A Six Launch Summer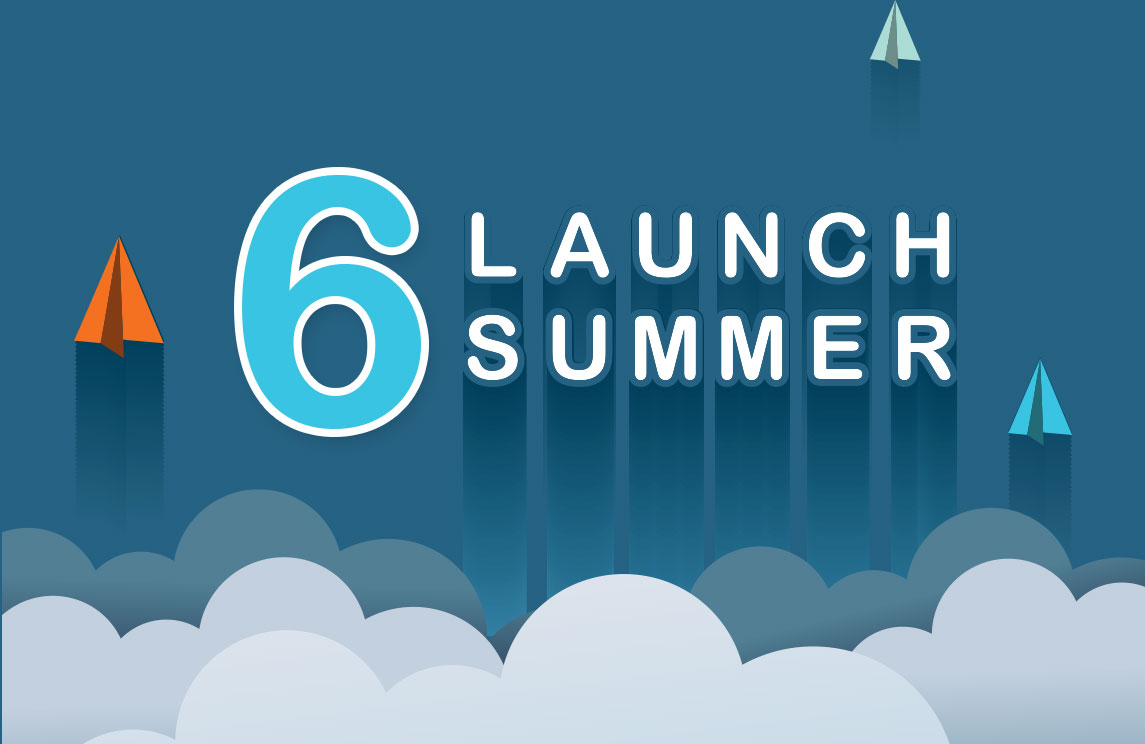 It's been quite a busy summer here for the virtual Terrostar team. On top of navigating the "new normal" we've become mostly accustomed to, we launched six new websites for clients in an array of industries. Each project presented a unique opportunity to hone our skills in the variety of services we offer. 
Challenge: Website Management
Paragon Commercial Interiors, a commercial interior design company, needed a new website as sleek and modern as its designs. The company's website didn't have the functionality to showcase galleries of completed spaces, and it was hard to maintain with an outdated content management system. 
Solution
We created a responsive website with custom graphics to complement Paragon's logo and beautiful photography. The navigation allows visitors to easily find services and completed projects using a custom built industry filter. The content management system is easy-to-use and will allow the website to expand and grow with the company. 
Visit the site: https://paragoninteriors.com/ 
Challenge: User Experience
Urological Associates, P.C., a practice specializing in urological conditions, needed an updated site that made it easy for patients to view services, locations and schedule appointments. 
Solution
We designed a website, powered by WordPress, with a clean design that doesn't distract from the important information. Patients have the ability to pay bills, request appointments and connect with their doctor right from the website. 
Visit the site: https://www.urologyqc.com/
Challenge: Outdated Digital Presence
Inquirehire, a leading provider of hiring solutions for business, government and nonprofit organizations, had evolved beyond the services and capabilities listed on the website. Without an easy way to add these new services in a logical manner, the website ended up confusing and clunky. 
Solution
We worked closely with the Inquirehire team to create an intuitive organizational structure to best showcase all the services they offer. The clean design allows the content to guide the user through the site without looking text-heavy and dull. 
Visit the site: https://inquirehire.com/ 
Challenge: Outdated Digital Presence
Hahn Ready Mix, the market leader in providing high quality Ready Mixed concrete, was not seeing the amount of inquiries from prospective employees and customers it had been in previous years. After expanding and acquiring partners to grow the company, they determined the website was no longer able to reflect the range of services and capabilities Hahn has to offer. 
Solution
We created a new, responsive website that reflects the growing brand with bold colors, updated photography and impressive drone footage of completed projects. The content is clearly laid out so job seekers can easily apply, and potential customers can browse through completed projects and get in touch with a simple click. 
Visit the site: https://hahnrmg.com/ 
Challenge: New Digital Presence
Central Stone Company, a Midwest leader in construction aggregates and sister company to Riverstone Group, came to us wanting a digital presence unique to its brand and services. 
Solution
We worked closely with the Central Stone team to identify the important messages they wanted the site to convey: sustainability, products, resources and community. We created content and custom designs to pair with their beautiful photography. To help prospective customers easily find all necessary information, we also developed a custom materials calculator and grid-style product gallery. 
Visit the site: https://centralstone.com/ 
Challenge: Website Management
Standard Equipment Company, an industry leader providing environmental equipment solutions for municipalities, contractors and companies, has grown substantially in recent years. Unfortunately, the website was not able to keep up and reflect all of the services in an organized layout. 
Solution
We created a clean, responsive website with an easy-to-use content management system that will allow them to add to the website as the company continues to grow. The streamlined navigation allows visitors to browse equipment by category and application, view product details and request a quote with a few simple clicks. 
Visit the site: https://standardequipment.com/ 
We're excited to see what the rest of this crazy year has in store for us!