Be In The Know: On-Site SEO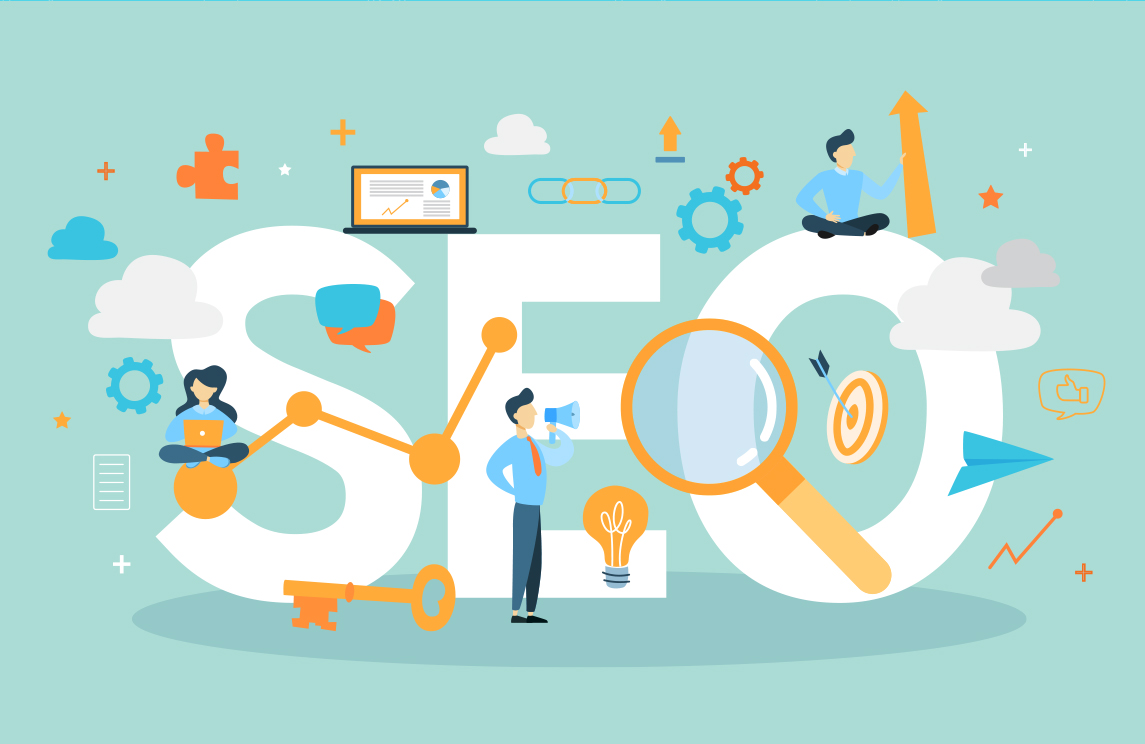 SEARCH ENGINE OPTIMIZATION
Search Engine Optimization (SEO) is a blend of creative and technical methods designed to make a website more attractive to search engines like Google and Bing. Good SEO practices will increase the quantity and quality of traffic to a website. A recent report done by SEMrush found that SEO was the second-most sought after skill in the content marketing industry. It's a necessary skill for all businesses to have, but it can be difficult to understand all the different aspects of SEO. A separate report done by SEMrush found three-quarters of marketers considered search engine optimization to be one of the most efficient content marketing tactics implemented by their team in 2020. But found 42% of respondents to that same survey listed SEO has one of their top challenges. So let's walk through the ins and outs of search engine optimization.
ORGANIC SEO
Organic SEO is any traffic that you don't have to pay for. Ads make up a large option of search engine result pages, so it's important to optimize as many organic SEO tactics as possible. At Terrostar, we focus on on-site SEO for our client websites. On-site SEO is optimizing all of the elements on a website as opposed to off-site SEO which focuses on building backlinks and sharing content outside of your website.
SEARCH ENGINE-FRIENDLY SITE
Search engine optimization starts with the foundation of the website. And there are a number of factors to consider when optimizing for on-site SEO, including:
The amount of internal and external links on a page
Page load time
URL structure
Mobile friendly structure
Metadata
DOMAIN NAME
It's important to select a domain name that is a good representation of your company and is a logical term or phrase that people will be searching. And you want the most important pages of your website to show in those search results. Robots.txt files help search engines to determine which pages of your website should and shouldn't be indexed. These files, located in the root directory of a website, make sure your pages are discovered by the search engine, indexed, and shown in search results. This is known as search engine crawling. You can check to see how many of the pages on your website are indexed by searching "site:yourdomain.com" like the example below.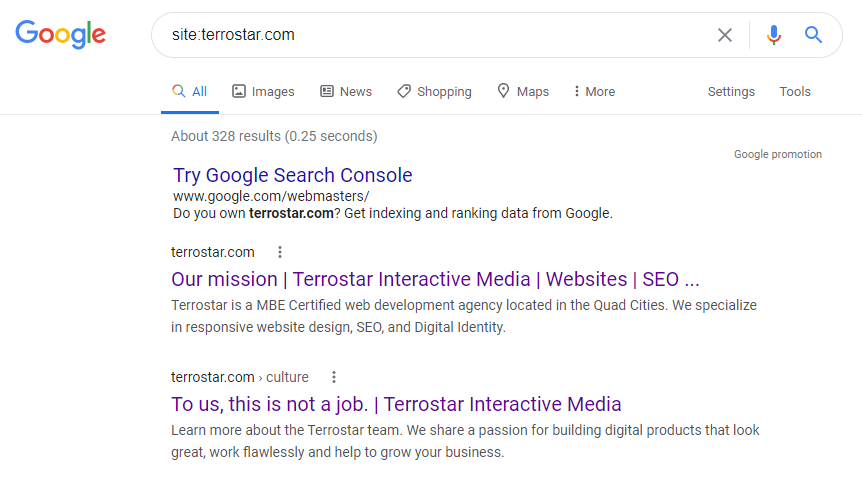 If your website isn't showing up in any search results there could be a few reasons, including:
The site is brand new and hasn't been crawled yet
The navigation is confusing which makes it hard for the search engines to crawl
The site has been penalized by the search engine for potential spam
CONTENT
Content is arguably the biggest determinant of whether or not a page is shown in a search result. The content on the page needs to clearly describe the point of the page and answer the question the searcher is looking for.
KEYWORDS
When writing content for a page it is important to think of what and how potential customers are searching for – terms, phrases, examples, etc.. Keyword research is a great way to determine what people are searching for and how many people are searching for it. To do keyword research for your website, start by searching one of your possible keywords in Google, and then scroll to the bottom and look at the related searches. Those related search terms give a great insight into other terms/phrases people are searching for that are relevant to your selected keyword. Create a list of all possible keywords based on these preliminary searches and then use the Google Keyword Planner tool to determine the popularity of each term on the list. Best practices are to choose three keywords per page to use throughout page titles, meta descriptions, headings, and page copy.
CONSISTENCY
The frequency of new content added to a website is also extremely important for organic SEO. Content creation, like blogging, publishing white papers, case studies, etc. are all opportunities to establish your company as an industry expert while consistently adding pages with keywords that will show in organic search results. HubSpot did a study of content marketing efforts and found the more times per month a company published a piece of content, the more traffic visited the website. Companies with less than 10 employees posting content 11 times per month had two times as much traffic and qualified leads visit their website compared to companies of similar size who posted only two to five times a month. The graph below shows the correlation between consistent posting and web traffic found in the study.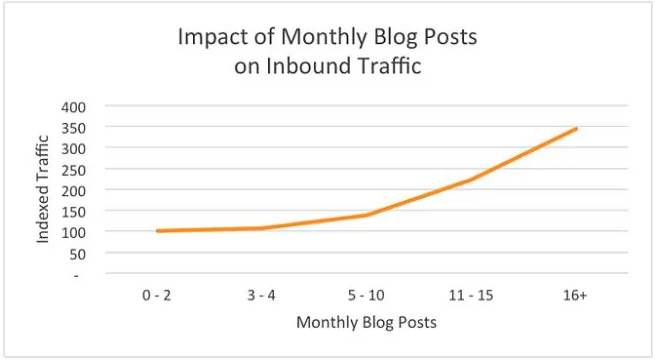 The correlation between posts per month and website traffic is not exactly surprising. 78% of consumers said they'd rather learn about a brand by reading quality, informative content than through ads.
INCREASING PAGE RANK
It is every company's goal to be the first search result listed on a SERP (search engine result page) but it's not as simple as pushing a button to get there. Optimizing for SEO takes research, trial and error, and time to figure out what exactly your target audience is searching for and creating informative, relevant content that will answer their question. On-site SEO optimization is very important, but it's just a part of the full picture. Check back next week for our article on the technical optimization tactics our development team uses when building a site.