The Advantages of Video Marketing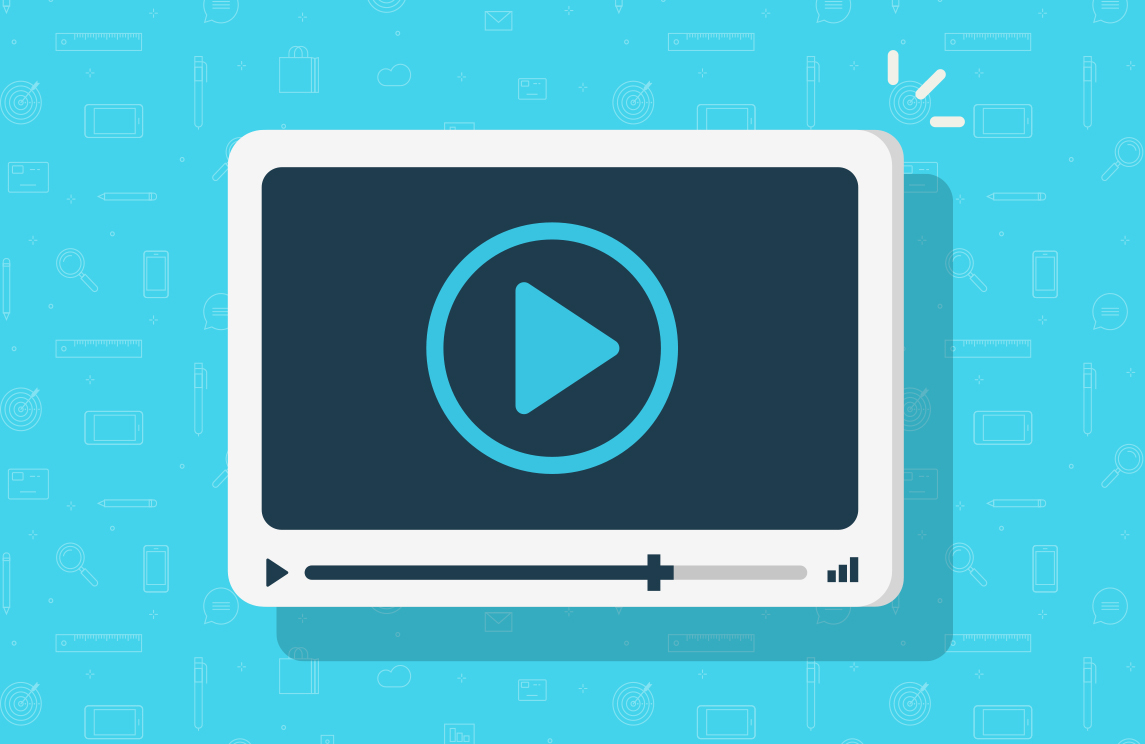 CONSUMER CONSUMPTION
Whether you're on a social media platform or website, chances are you'll see at least one video promoting a product/service, a company 'about us' narrative or a satisfied customer telling you all about why XYZ company is the best ever and you should also be using their product/service. Videos have become an important part of a digital marketing strategy. Biteable describes it as "the use of video to raise awareness, create engagement and drive sales." And it's no surprise why with marketing stats like these:
Hubspot found that 78% of people watch online videos every week, while 54% watch videos every day.
Google's research shows that 6 out of 10 people would rather watch online videos than television.
YouTube states that its users view more than 1 billion hours of video each day on the platform.
Hubspot found that 72% of customers would rather learn about a product or service by watching a video, and 50% of internet users look for videos related to a product or service before visiting a store
Unbounce found that a video on your landing page can boost your conversion rate by up to 80%
Consumers have come to expect product/service videos and look to them before making a purchase or taking a position on a company.
VISUAL SALES FUNNEL
Videos can be a helpful tactic for moving prospective customers through the sales process.
AWARENESS
The main goal for the top of the funnel is brand awareness and discovery, so a high level explainer, about us and problem/solution videos help to introduce a prospective customer to a company and/or product.
CONSIDERATION
The middle of the funnel is the consideration phase. These prospective customers are somewhat familiar with the brand, but aren't quite convinced yet. So you want to make them see the value and expertise you can provide. A product or how-to video can provide viewers with more detailed information about a product or service and consider how it could be beneficial in their life.
CONVERSION
The bottom of the funnel is about conversion. These customers are familiar with the brand. Now is the time to convince them to purchase. Customer testimonials are a powerful way to show first hand accounts of your product/service having a positive impact on a customer. And webinars/demos give you a chance to walk a prospective customer through your product and talk through how it can help them.
TYPES OF VIDEOS
There are so many different types of marketing videos to work into your digital strategy. And they each serve a different purpose. According to Biteable, presentation videos, video ads/promos and explainer videos are the top three most commonly used formats.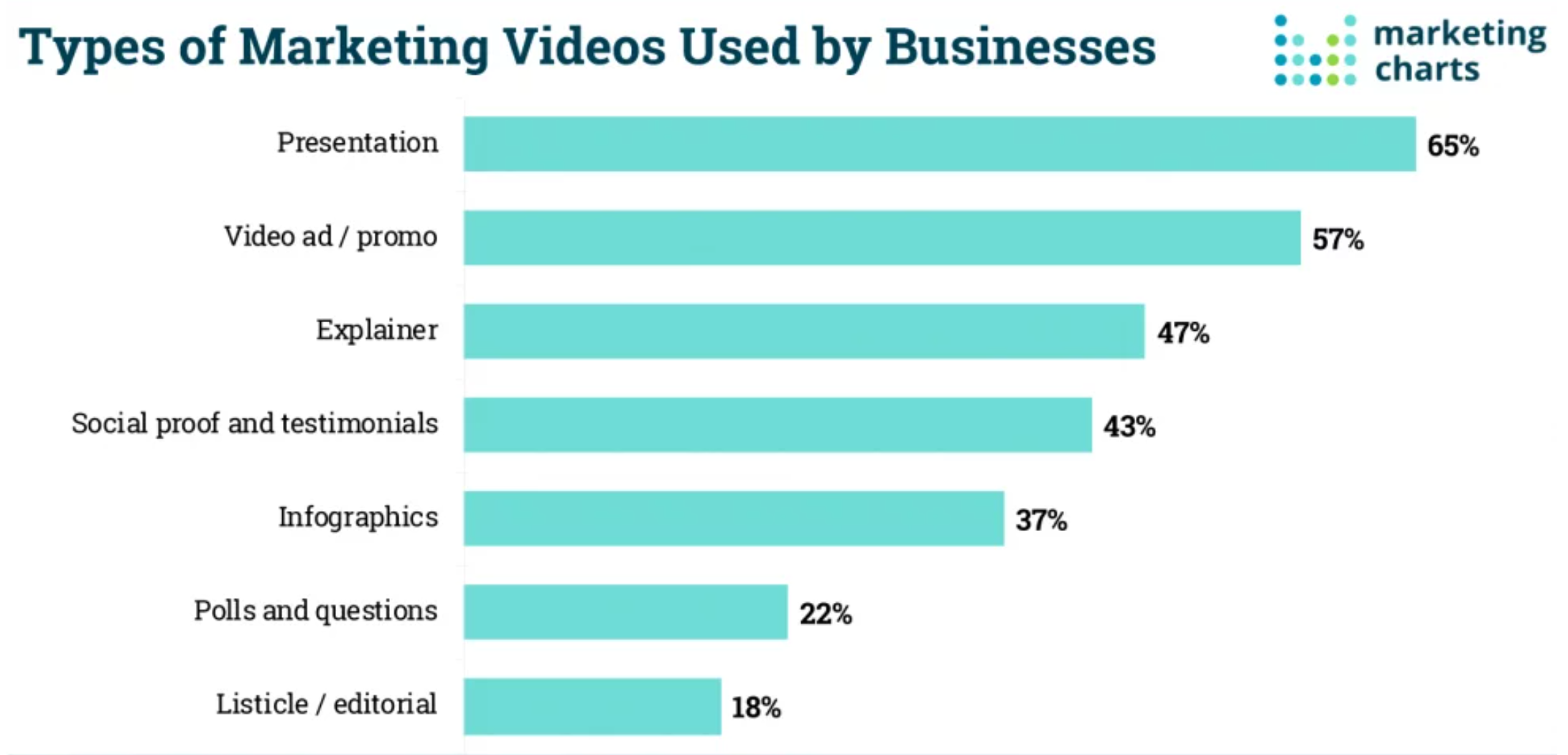 EDUCATIONAL VIDEOS
Educational videos are often the first introduction prospective clients have to your brand. These videos offer high level information about the solution you offer and positions your company as an expert in the industry.
Example: https://youtu.be/KKYIseCjo4A
HOW-TO VIDEOS
How-to videos are a great visual to show customers how a product or service works.
Example: https://youtu.be/bX4-eMIt7A8
EXPLAINER VIDEOS
Explainer videos set up a problem facing the target audience and position the company/product/service as the solution to the problem.
Example: https://youtu.be/s4g1XFU8Gto
PRODUCT VIDEOS
Product videos are in-depth explorations of what the product is, why it works and how it solves the consumer's problem.
Example: https://youtu.be/GgZXGxzW9Mc
TESTIMONIAL VIDEOS
Testimonial videos are persuasive use cases showing real world examples of why your product/services works and how it has positively impacted another person or organization.
Example: https://youtu.be/pUKAOqtqY9U
VIDEO CREATION PLATFORMS
There are lots of video creation platforms available now. Services like Vimeo, Animoto and Biteable all make video production possible without extensive knowledge of graphic design, animation, video editing and music licensing. But if you're looking for a unique, more involved video it's best to go to a professional video production company.
VISUAL ADVANTAGES
The video trend has been steadily increasing for years. Mobile phone screens are getting bigger, making it easier to watch videos on handheld devices and social media platforms are becoming more video friendly. So if you haven't yet, it's time to add video to your digital marketing strategy. Experiment with a few different formats and see what gets the most response. The best part of the video craze is it's a fun, creative way to communicate with your audience.