Increasing Social in a Digital Year
STAYING CONNECTED IN UNPRECEDENTED TIMES
We started hearing the phrase "unprecedented times" in March, but little did we know how unprecedented 2020 would really be. Lockdowns, stay-at-home orders, social distancing, masks, cancelled events and trips, remote learning, working from home; the list of abnormalities goes on and on. Just about everything in our lives went digital, so it's no surprise that more people turned to social media as a form of entertainment and connection amongst family and friends.
2020 SOCIAL STATS
A report conducted by HootSuite in October found there are more than 4 billion people around the world using social media each month. And an analysis by Kepios shows that more than 450 million people started using social media over the past 12 months, equating to annual growth of more than 12 percent. Of those 450 million, 180 million started between July and September compared to the previous three months. This equates to an average increase of almost 2 million users per day. The amount of time people are spending on social media is also increasing. People, on average, are spending about 15 percent of their days using social platforms.
In October, AudienceProject conducted a report asking consumers which app they can't live without . Unsurprisingly, most of the apps people mentioned are social media platforms. Facebook was the most popular app with 17% followed by Instagram with 13%.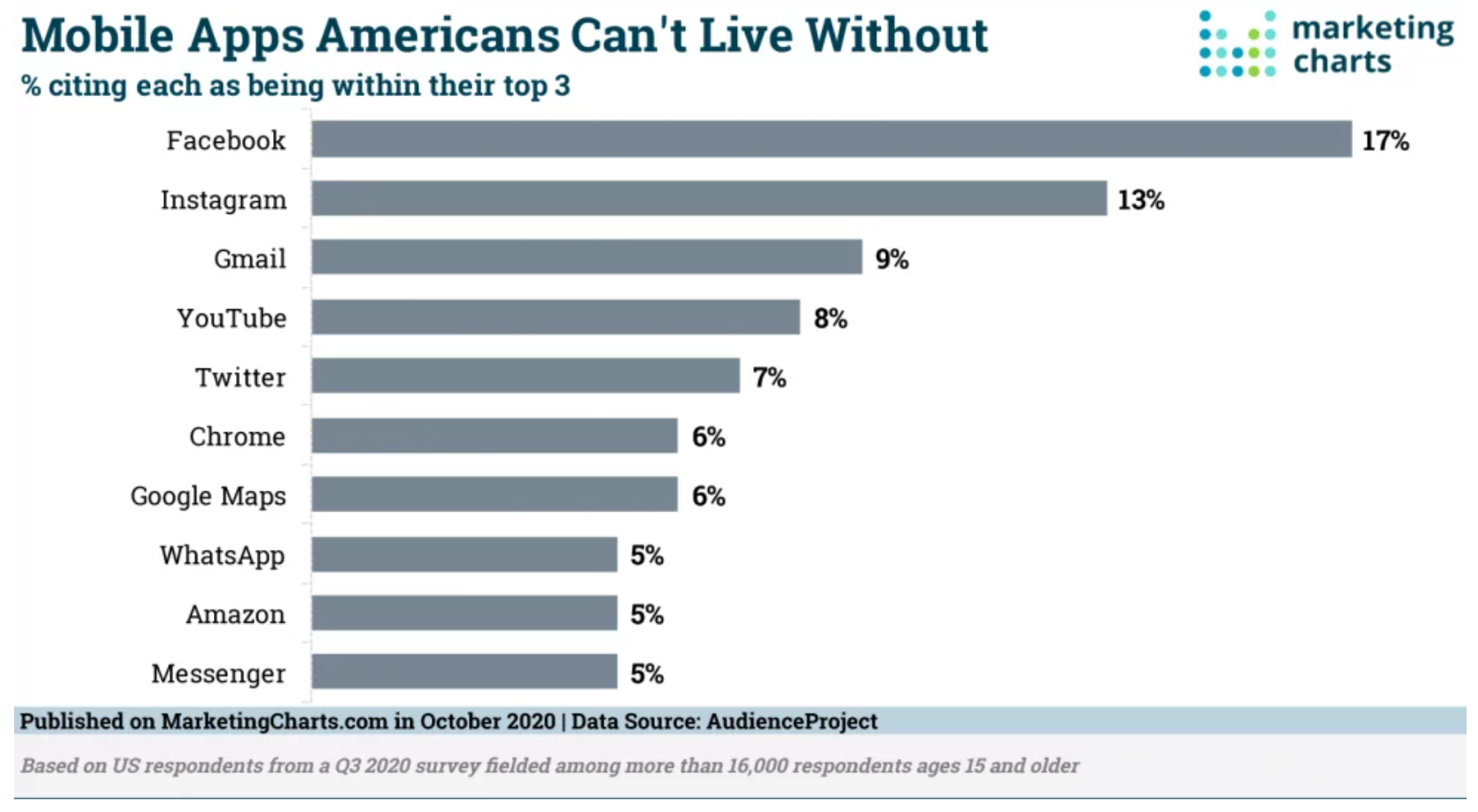 However, YouTube has taken the lead in terms of social media usage. 72% of Americans used YouTube in 2020, which is up from 68% in 2019. This is just slightly higher than Facebook, which has been at 71% for the past two years.
SOCIAL SAVVY BUSINESS
Social media isn't just for keeping friends and family connected. Consumers also use social media to stay connected with their favorite brands. Another report by AudienceProject asked consumers which social media platform they rely on most to follow their favorite brands. Instagram was the most used social platform for following brands, followed by Twitter, Pinterest and Facebook in the fourth spot. The report found consumers will follow brands for a number of reasons, including learning about new products or services, staying up-to-date with company news and engaging with the brand. So don't let comments sit on your Business page unanswered. This interaction is more important than ever as it is likely the only form of communication due to lock downs and social distancing.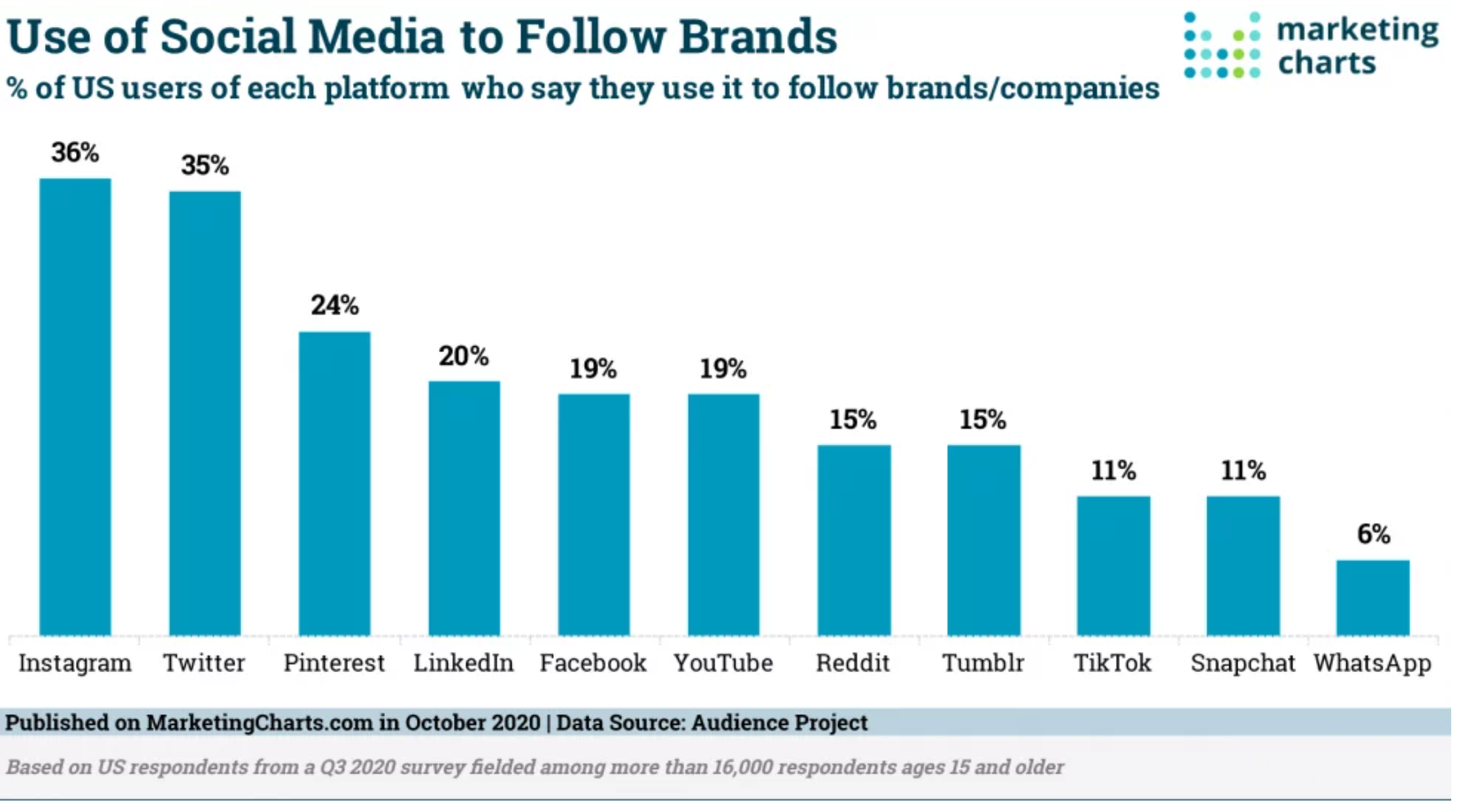 BLOG ABOUT IT
Blogs have also seen a resurgence in 2020 as companies strive to communicate with consumers during the pandemic. The Center for Marketing Research conducted a study and found 77% of Fortune 500 companies currently have a public-facing blog, up from 54% in 2019. Blogs became an important method of communication for all of the important topics that came up during 2020.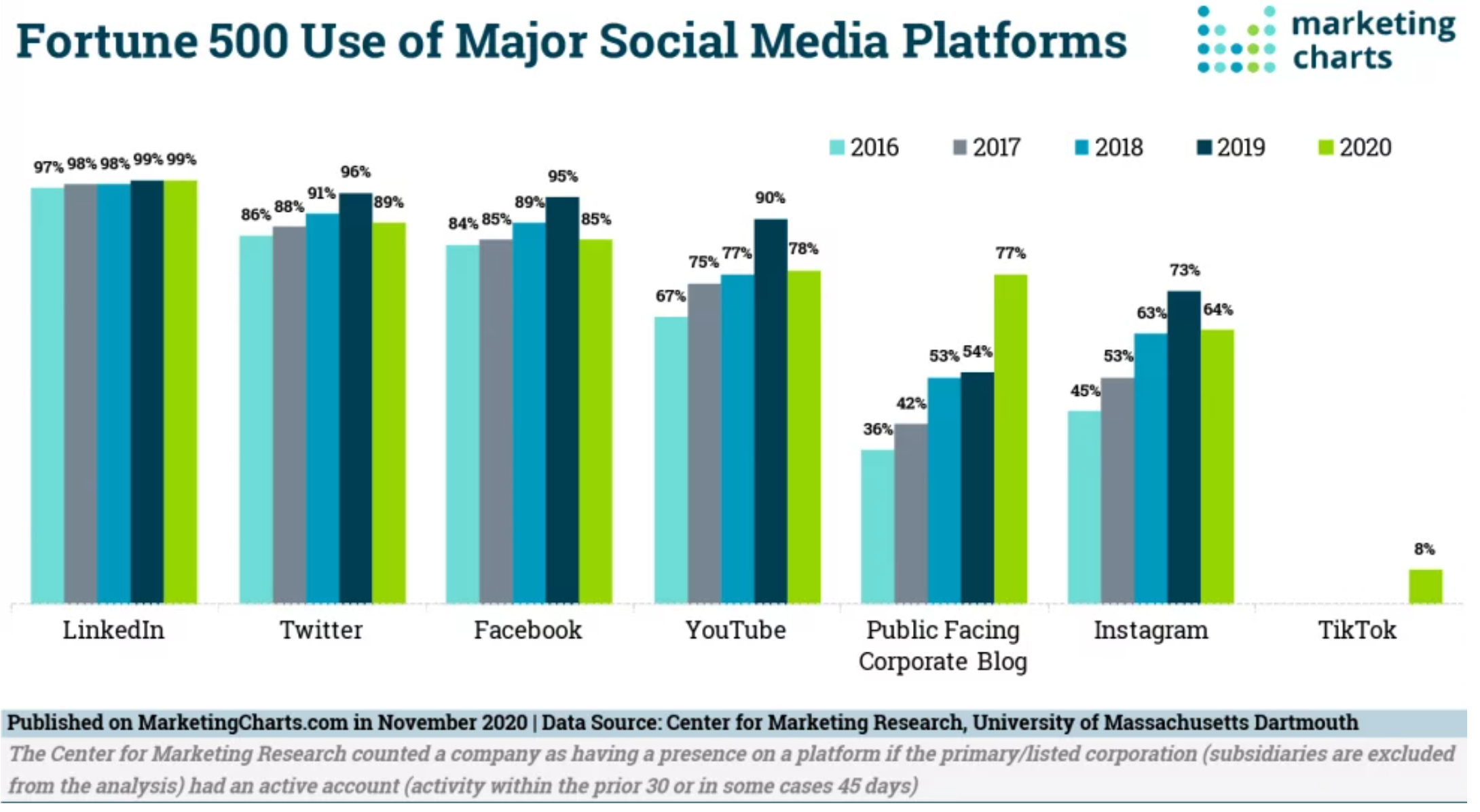 UNFORTUNATE ATTRIBUTION
Social media is an important presence for every company to have. But for being so visible and utilized by consumers, social media is still cited as the toughest channel for revenue attribution. Ascend2 recently surveyed almost 300 sales and marketing professionals, and 47% of them chose social media as the most difficult channel for which to attribute revenue.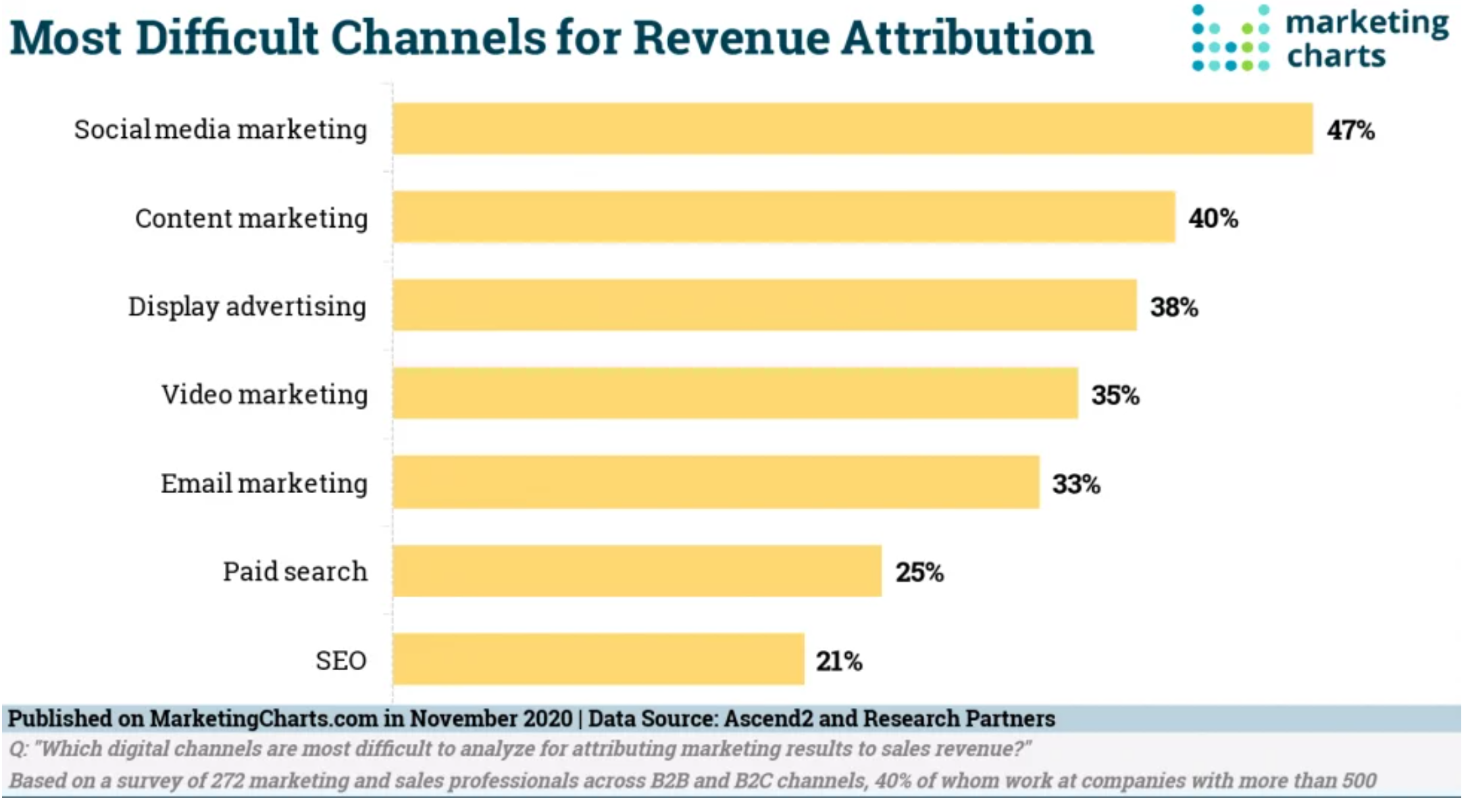 LOOKING AHEAD
Unfortunately, the pandemic doesn't appear to be ending anytime soon. So it is likely that the changes to marketing plans experienced this year will also be the case next year. Social media will continue to play a large role in connecting with customers, with some new additions and ideas as companies have had more time to prepare campaigns and have 2020 user data to consult. Check back next week as we look to anticipated social media trends for 2021.