Planning for a Website Redesign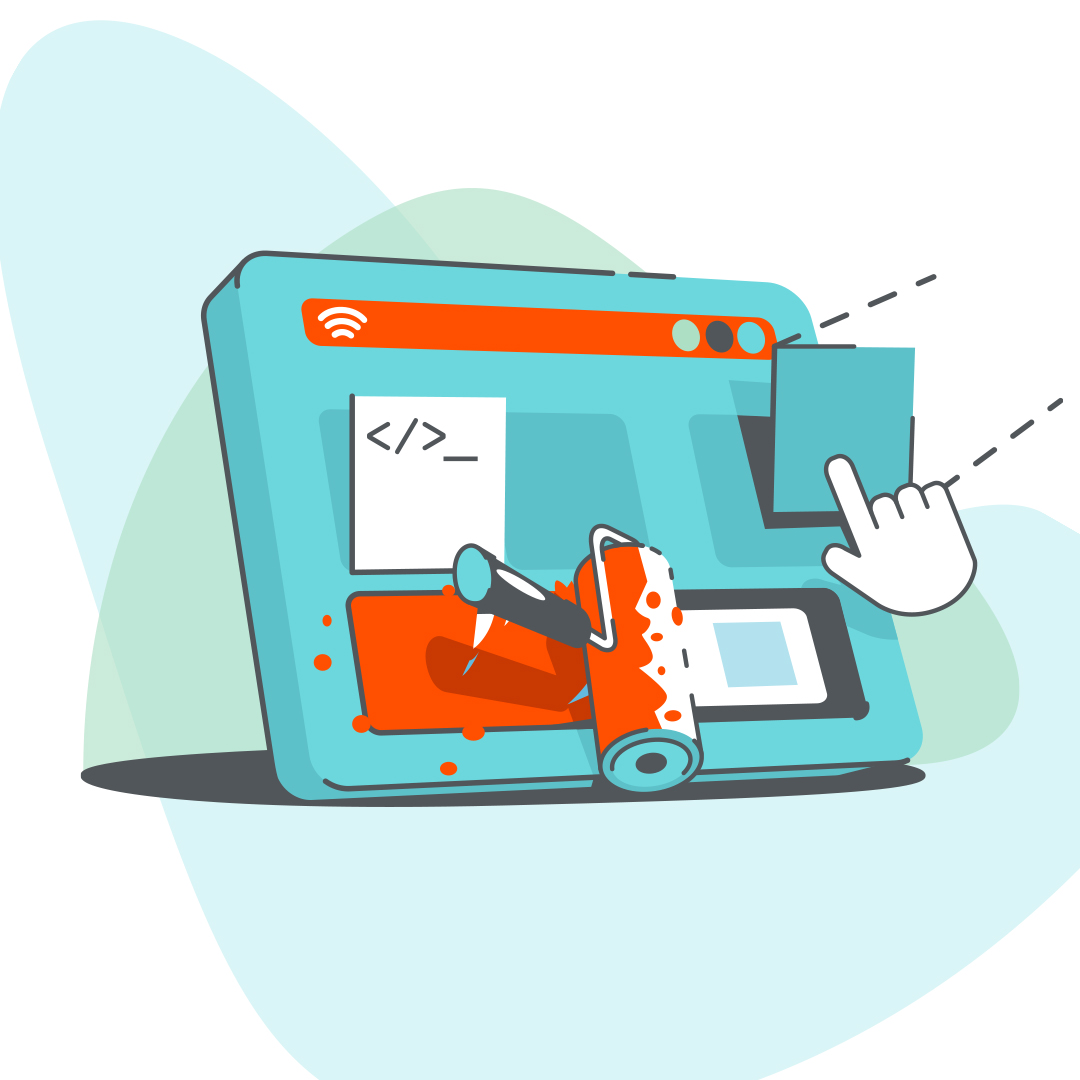 The Website Lifespan
Every company has a website. It's a necessary tool to reach customers and provide them with information about products and services that will turn into well-informed purchases. This requires regular updates to the website content, including blogs and news articles, new products or services, and sales promotions. But one thing most companies overlook when making updates is the functionality. Is the website still functioning as it should? Is there a better way to conduct business on the website since it was initially created? According to Salesforce, 80% of consumers say the experiences they have with your company, including your website, are as important as the products or services you offer. So this isn't an area you want to overlook.
What most companies don't know is the average lifespan of a website, which is 1.5 to 2.5 years according to HubSpot. That might seem like a shocking age range to some people, but design and technology are advancing so rapidly that it's important to redesign and develop every few years to stay competitive. If your website is three years or older, it's time to start thinking about a full website redesign and development. And if that sounds like a daunting task, follow the steps below to plan a successful website redesign.
Where to Begin
A lot goes into a website redesign and development before sending out an RFP. And yes, we recommend engaging with an external agency that specializes in designing and developing websites. Just because your internal I.T. department can code a website, doesn't mean they should.
Identify Current Issues
The first thing you'll want to do is identify what is no longer working. There are a few ways to gather this information:
Google Analytics
Take a deep dive into your Google Analytics. This data will tell you where web visitors are spending most of their time by listing the top 10 most visited pages on the website, and what the average session duration is. The Behavior Flow Chart will tell you where most people enter your site, and you can see all the various paths users go through when looking for information.
To tell what is and isn't working, compare the list of top 10 most visited pages with the pages you consider most valuable on the site. Do these lists match? Or are people overlooking valuable information? Two other important stats to note are the average session duration and bounce rate. Are web visitors spending time reading and understanding the content on your pages, or do they appear to enter and exit the page almost immediately?
Ask Sales Staff
Talk to your sales staff or customer service team about common questions they receive. Are those questions currently answered on the website and people aren't finding the answer? Or is the answer not on the website, but should be?
Customer Survey
If you want to get information directly from your customers, send out a survey asking what they like and dislike about the current website and any additional features they wish it had. This will help you get a true idea of how customers are shopping for your products or services.
Confirm Target Audiences
You probably already know your target audience(s) but it's a good exercise to create user personas to make sure you're creating this new website and set of goals for the right customers. A user persona is a semi-fictional representation of your current and target customers. User personas help you map out your target and secondary audiences. To help understand these audiences, start by answering the questions below:
Describe this audience. What is their industry, job title, values, and barriers?
What action are they trying to accomplish on your website?
What challenges are they currently facing on your website?
How do they find you?
Answer these questions for each audience segment you have identified so you have a holistic idea of who will be visiting your website and what they are trying to accomplish. It's not uncommon to have one target audience and two or three secondary audiences.
Set New Goals
Now that you've gathered information about what is and isn't working and confirmed your target audience(s), you'll want to create a list of goals the new website should accomplish. Establishing these goals early on will help set the direction for the website redesign so no important features are left out or unsuccessfully included halfway through the project. Listed below are some questions to help you identify your goals:
What are you hoping to improve with this new website?
What are the top three things you would like your website to include?
What quantitative goals do you have for your new website?
What qualitative goals do you have for your new website?
Competitive Research
When was the last time you looked at competitor sites? It's helpful to know what other companies in your industry are doing to identify opportunities and provide valuable information to potential customers. Make a list of things you like and dislike on each competitor's site.
Inspiration Sites
Similar to the competitive research, look for websites that have design and functionality aspects you like, and others you dislike. Look for things like homepage elements, how images are used, expanded color pallets, and main navigation structure. These design and functionality preferences will help the design and development team working on your site understand your preferences minimizing the number of revisions needed.
Identify the Budget
It's important to have an idea of your budget and budget approval process before reaching out to multiple agencies. This will help align all members involved in the redesign and budgeting process so you can focus on choosing the right agency once you receive the proposals.
Ready for a Redesign
Once you have all of this information gathered, compile it into a master redesign document so you have all the information available when reaching out to website design and development agencies. This information will be super helpful for agencies as they work through the proposal and will allow them to put together a proposal plan and estimate that is very close to the final product you are wanting.