Terrostar Receives Minority Business Enterprise (MBE) Certification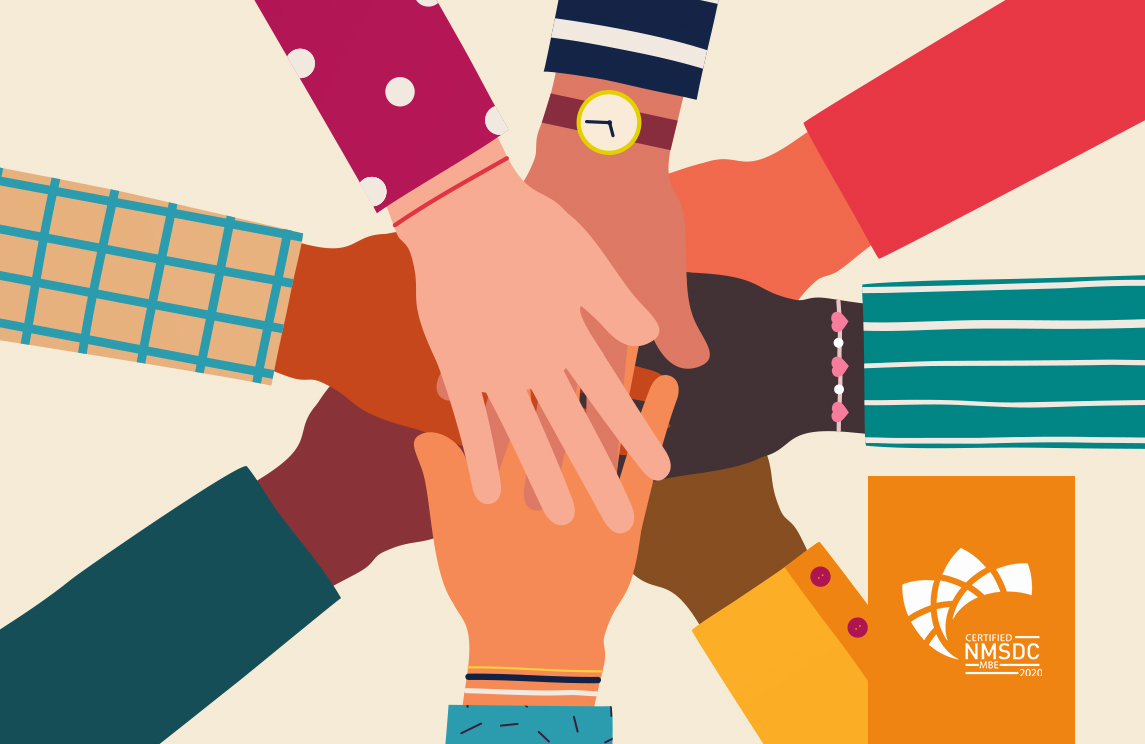 We are pleased to announce Terrostar has received a Minority Business Enterprise (MBE) Certification. With this certification, we are able to explore new opportunities in growth and development.
ABOUT THE MBE CERTIFICATION
The Minority Business Enterprise (MBE) Certification is awarded businesses with at least 51% ownership belonging to a member of a minority group. To receive the certification, a company must complete an application, provide documentation stating the company meets MBE Certification requirements, complete an interview and site visit with a NMSDC Certification Specialist and be approved by both Committee and Board Members. The certification is valid for one year and can be renewed every year following the re-certification application.
NATIONAL MINORITY SUPPLIER DEVELOPMENT COUNCIL (NMSDC)
The National Minority Supplier Development Council Inc ® (NMSDC ® ) is a leading corporate membership organization committed to advancing supplier diversity. The NMSDC mission states:
The National Minority Supplier Development Council advances business opportunities for certified minority business enterprises and connects them to corporate members.
To achieve this mission, they will:
1. work through the NMSDC Network to support and facilitate MBE integration into corporate and public-sector supply chains;
2. build MBE capacity and capabilities through our programs and other education offerings; and
3. facilitate MBE-to-MBE partnerships to meet the needs of our corporate members
The council is made up of 12,000 certified minority-owned businesses and over 1,400 corporate members who wish to purchase products and services from the certified MBEs. The NMSDC network includes a national office in New York City, 23 affiliate regional councils nationwide and 1,450 corporate members.
MBE's generated more than $400 billion in economic out-put that resulted in the creation and/or preservation of 2.2 million jobs and contributed $49 billion in revenue to local, state and federal tax authorities.
REGIONAL GROUPS
There are 23 regional development councils. Terrostar is a member of the North Central Minority Supplier Development Council (NCMSDC). This council serves MBEs in Iowa, Minnesota, North Dakota, South Dakota and Wisconsin. Like the National Minority Supplier Development Council, the NCMSDC is composed of Corporate Members and certified MBEs. The NCMSDC partners with Corporate Members to support their supplier diversity initiatives and with MBEs to support business growth and development.
WHAT THIS MEANS FOR TERROSTAR
With this Minority Business Enterprise Certification, Terrostar gains a vast network of relationship-building opportunities that will help us achieve our mission of creating purpose-driven digital solutions that solve business problems. It will allow us to expand our expertise and strengthen our team as we collaborate to guide these organizations through important technology decisions.