Follow the Leads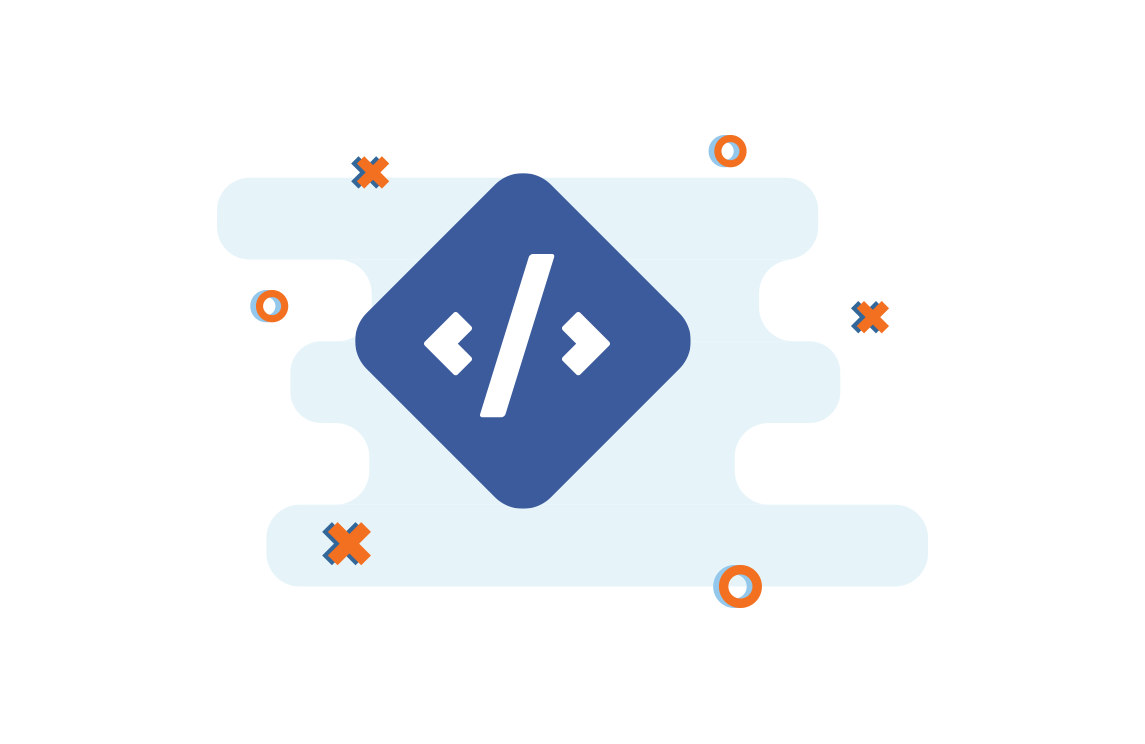 REACHING YOUR TARGET AUDIENCE
It's officially 2021. A new year with a new marketing plan. 2020 was difficult for a lot of people and a lot of businesses. To make up for the losses of last year it's crucial to find your target audience where they are (which is most likely on their couch scrolling through social media) rather than waiting for them to find you. A great place to start is, you guessed it, social media. Social media advertising gives you the opportunity to increase brand awareness, website traffic and promote products and services, all while getting insights into who your target audience really is. While the climate of this new year is still uncertain, social media ad spend is expected to remain one of the few mediums that continues to be positive according to WARC's latest report on global ad trends for 2020/21.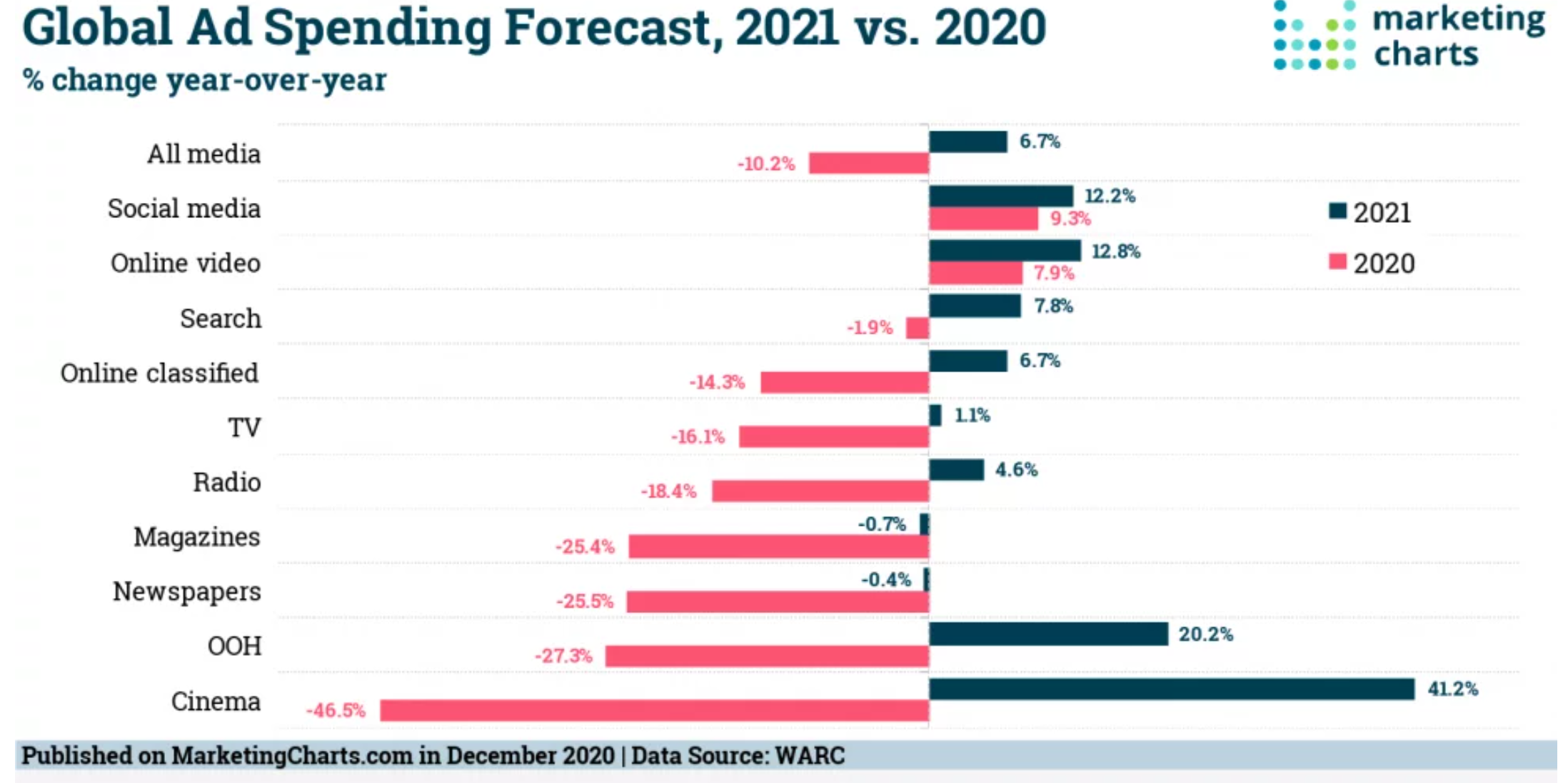 DECIDING FACTORS
There are a few factors that go into deciding the best social platform for advertising your business. One big deciding factor is who are you trying to reach? General public? Business professionals? Younger? Older? Advertising on social platforms allows you to choose the demographics of the people you are targeting. You can also create a look-a-like audience based on current customers.
Another big factor is cost. Listed below are the average cost per clicks for all the major social media platforms. Facebook, at $0.97 CPC, is one of the most popular because of the lower CPC and the amount of people you can reach for that price.
AVERAGE COST PER CLICK (CPC)
Facebook: $0.97 per click
Instagram: $3.56 per click
YouTube: $3.21 per click
LinkedIn: $5.26 per click
Twitter: $0.38 per click
Pinterest: $1.50 per click
Once you have chosen the platform to advertise on and have a campaign running, what next? There are hundreds of potential customers viewing your ad and visiting your website but what if they're not quite ready to make a purchase yet? Facebook has created a way to follow those website visitors so you can retarget them with the Facebook pixel.
HOW IT WORKS
The Facebook pixel is code placed on your website that will track conversions like page views, purchases, scrolls, time on page and other events. Facebook has 17 standard events you can track with the pixel, including:
Add payment information
Add to cart
Add to wishlist
Complete registration
Contact
Customize product
Donate
Find location
Initiate checkout
Lead
Purchase
Schedule
Search
Start trial
Submit application
Subscribe
View content
Descriptions and event codes for each of the 17 standard events can be found on the Facebook Business Help Center.
If there is something in particular you want to know from the campaign you can set up custom events to track specific conversions on your website. The custom conversions allow you to track specific events by setting up a URL rule and a parameter-based rule. So if you want to track purchases of a specific product over a dollar amount of your choosing the specific product (women's shoes) is the URL rule and the dollar amount is the parameter-based rule.
You can find the instructions to set up your Facebook pixel in the Facebook Business Help Center.
RETARGETING POTENTIAL CUSTOMERS
When a new potential customer visits your website for the first time they probably aren't ready to commit to a purchase. They might return to your website when they're ready, but that's not something you want to leave up to chance. So sending some targeted ads their way is a great tactic, and the Facebook pixel can help with that.
The Facebook pixel keeps track of people who have taken an action on your ad or website. You can use that data to show ads of specific products to people who have previously viewed a certain product or even exited the website before completing a purchase.
Installing the Facebook pixel will give you lots of important user data to use when building your social campaigns throughout the year and helps reach the people most likely to make a purchase. If you have any plans to advertise on Facebook this year make sure your pixel is installed and working properly. Your business will be better off because of it.