The Reemergence of QR Codes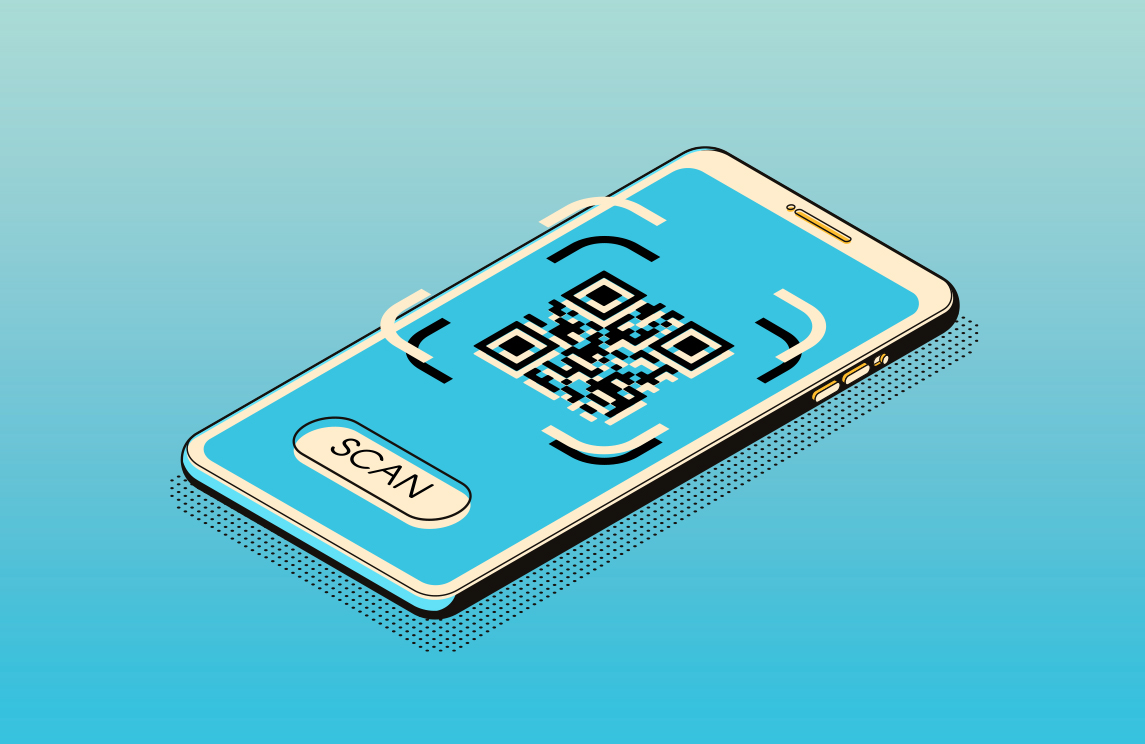 QR CODES: THEN
QR codes of the past – we all tried to use them, downloaded a reader app and then eventually uninstalled it to save space. QR codes were first invented in 1994 by the Denso Wave company to track their manufacturing process for vehicles, not necessarily intended for consumer use. Then, in 2011 mainstream companies like Macy's and Best Buy started using them in stores. But not all shoppers had a smartphone, and the ones who did had slow internet speeds and needed a special app to read the QR code. If a user did scan the QR code, it took them to a website that wasn't mobile optimized. All in all, most people chose not to use them and the popularity of trying to use them declined.
QR CODES: NOW
QR codes of the present – with the prolonged pandemic and increased need for touchless, hygienic solutions, businesses like restaurants and stores are turning to QR codes for access to menus and payment. And now that QR codes don't require a special reader app, just a phone camera, the ease of use makes them a popular choice. According to Juniper Research, 5.3 billion QR code coupons will be redeemed by smartphones and 1 billion smartphones will access QR codes by 2022. So it appears that QR codes were actually ahead of their time.
QUICK CONSUMER ACTION
QR codes, short for quick response codes, are scannable barcodes that direct users to take a specific action. These actions include:
Visit a website
Download an app
Share business card and contact information
Find an address and directions
Leave a review
It is a simple, cost effective way for businesses to engage customers in-store, online, on promotional materials and social media. They are able to store large amounts of data, are highly customizable and easy to troubleshoot making them a popular choice. Is there an opportunity for your business to incorporate QR codes? Here are a few popular ways businesses are using a QR code:
PAYMENT QR CODES
According to this FinTech article, QR codes could become a mainstream payment method in 2021. It is becoming increasingly popular for restaurants, cafes and bars, as they are able to generate a personalized QR code per table and include it on the final bill. That allows the diner to scan the QR code, pull up a payment platform and complete the transaction without the waiter needing to handle a credit card.
MENU QR CODES
Now that indoor dining has opened for most cities, restaurants are coming up with creative ways to limit exposure and touchpoints between patrons and staff. With menus being one of the dirtiest items on the table (just think of how many people touch a menu everyday), restaurants have replaced the physical menu with a digital one accessed via QR code. Simply place a small sign or sticker with the QR code at the table and patrons can easily access the digital menu.
TICKET QR CODES
QR codes on tickets are becoming increasingly popular, from concerts to airline boarding passes. QR codes provide a personalized ticket, on mobile or paper. Event managing company EventBrite has step-by-step instructions for setting up a QR code for events.
PROMOTIONAL MATERIAL QR CODES
QR codes give businesses a clean, subtle way to provide a lot of information to customers without text heavy materials. QR codes can be added to a variety of marketing materials, including:
Packaging
Email
Direct mail flyer
Social media post
Infographic
Contact form
Customer survey
Coupon
Popup banner
The QR codes can direct customers to a landing page with more information about a product, event information, purchase instructions, contact information, video ads, testimonial pages, subscribe to emails, visit social media pages, virtual tours and more. And the best part is you will be able to see how many people use the QR code and view the coded site with analytics tracking.
CREATING A QR CODE
Creating a QR code depends on the complexity of your end goal. If it's fairly simple, there are free QR code generators available to use online. If it's more complex, it's best to hire a professional developer.
CREATE YOUR OWN
If you do choose to create your own, you first need to choose between static and dynamic QR codes. The data in a static QR code cannot be changed once the code has been generated. A dynamic QR code can be changed once the code is generated, and this is done through URL redirects. Dynamic QR codes also allow for PDF downloads to the scanners device, making this type of QR code more popular for businesses.
Next, choose your generator platform. Some are free, some paid, some basic, some more customized. It all depends on the type of QR code you want. This article by Small Business Trends compiled a list of best QR code generators:
Visualead
Scanova
QR-Code-Generator.com
GoQR.me
Web QR
QR Stuff
Shopify Shopcode App
QRCode Tiger
Flowcode
QRCode Monkey
Beaconstac
Unitag
And once you have created your QR code, be sure to test it before making it accessible to customers.
CODE CRAZE
QR codes are an easy, efficient way to provide lots of information to customers in a succinct way. Especially during the pandemic, people are embracing the QR code and becoming more familiar with using them. So don't be the last business in your industry to embrace the QR code. Start experimenting with different codes and goals to see how a QR code can improve your business.