Understanding User Personas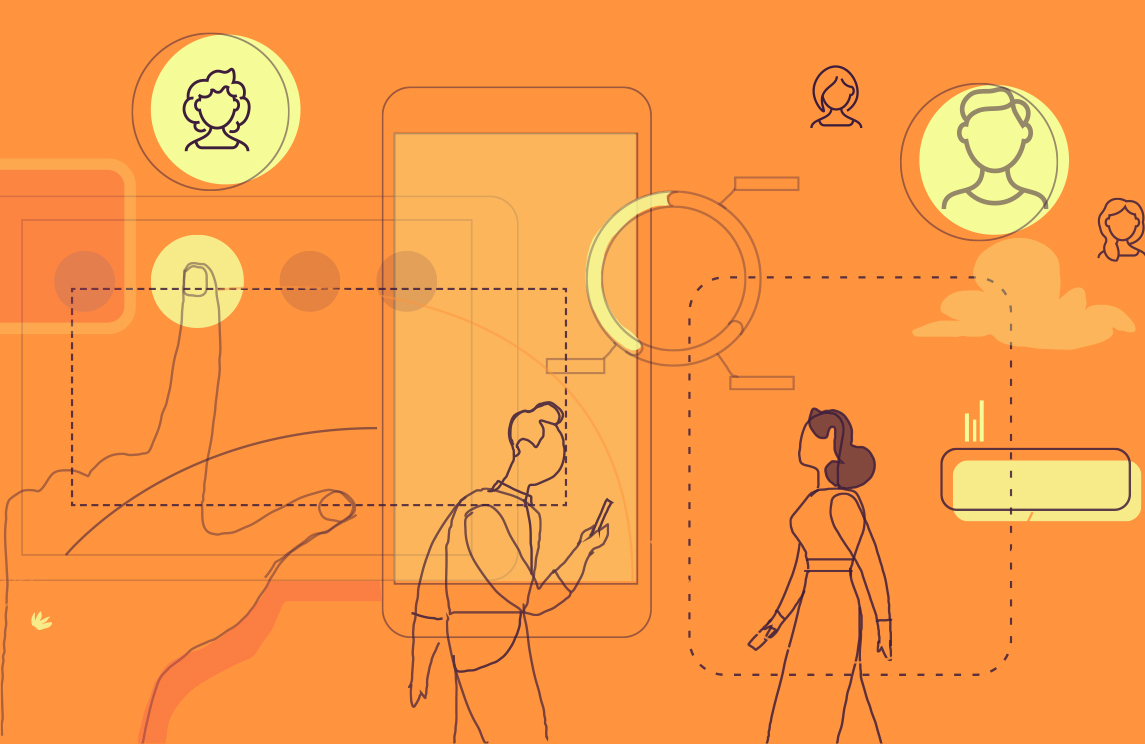 GREAT CX STARTS WITH USER PERSONAS
Businesses who understand the value of superior customer experience (CX) are more likely to grow and maintain a loyal, happy, even forgiving customer base. In fact, in a 2020 Walker Study, 86% of the buyers surveyed said they were willing to pay more for a better experience. CX investment has become a top priority for marketers. But, what does CX mean to you? According to Rebecca Hay from AB Tasty, CX is the "…perception of your customers' experience with your brand." To us, superior CX means that every touchpoint a current or potential customer has with our business should be consistent, positive, relevant, and personalized; it's the aggregate of their interactions with our brand.
No doubt you're familiar with dozens of companies who state "our customers come first" or "we pride ourselves on exceptional customer service." In a surprising twist, 2019 Hubspot research found that 42% of the businesses in the study don't survey their customers or collect customer feedback!
It may seem obvious, but the first step to building a CX strategy is to start with the customer. Who are they? What do they care about? How do they feel about your brand? What may not be so obvious is why we're writing about it. If you follow our blog, you may remember us writing about User Personas. As a digital agency, we're not your marketing department, but we're often considered an extension of it. Our role is to architect, design, and develop digital solutions that appeal to your customers and help you grow your business.
LEVERAGE USER PERSONAS
Terrostar has established an effective, flexible development process we call the Technical Impact Assessment. Its building blocks are simple: Discover, Scope, Implement, Improve. Each phase in this process informs decisions made in the next, and one of the first things we do is create User Personas. We'll ask you, "Who are your customers? What do they care about? How do they feel about your brand?" With this information in hand, we will take it a step further and dig into your website analytics, extracting quantitative data to support (or contradict) what you already know about your customers. This information is invaluable to us because we use it along with your business goals to guide our design and development strategy. It's a user-centered approach to our work.
Sounds great, right? But, you may be asking yourself, "what exactly is a user persona?" I'll start by telling you what it's NOT. Annette Franz from CX Journey pulled together an explanation that I love. You can read the full article here, but I'll boil it down to the top three. User personas are not:
A replacement of market segmentation. Rather, a user persona is formed by leveraging some of the market segmentation information you collect such as demographics, behaviors, income, etc.
User journeys. Rather, a user persona represents a customer who interacts with your brand across various touchpoints.
Permanent. Over time your customers and their expectations change. You should revisit your user personas and tweak as needed.
A user persona is a semi-fictional representation of your current and target customers. It represents a user type that interacts with your brand across your online and offline channels.
START COLLECTING USER INFORMATION
If your business is one of the aforementioned 42%, now is the time to start collecting data about your customers. Maybe your company doesn't actively survey them or you don't interact with customers daily, but here are a few places where you can start looking at user data.
FACEBOOK INSIGHTS
If your business has a Facebook page, visit the Insights section and click on People.

You can see that our Facebook fans are nearly evenly split between men and women with the largest segments between the ages of 25 and 44. In addition to this information, we can see where they're from and the languages they speak. Plus, if you've collected any Facebook reviews – good or bad – you can use those comments to inform things like pain points customers have with your business or impressions they have of interacting with you.
FRONT LINE COWORKERS
Talk to your colleagues; the ones that interact directly with your customers. Ask them what their interactions are like. Are there comments or questions they receive frequently that could be indicative of customer impressions of your business and its services? My guess is yes.
WEBSITE FORM SUBMISSIONS
Hopefully, your website has one or more lead forms in place. These could be anything from a basic contact form to a request for a quote. When someone fills out a form on your website that data is often stored in the back end of the site, or emailed to someone at your business who's responsible for following up (or both). See if you can get your hands on those inquiries. You may uncover some interesting, informative questions and comments directly from your customers.
PUT USER PERSONAS TO WORK
Once you've collected your information, you'll begin to see your user personas come to life. In its simplest form, you could create a spreadsheet and fill in a series of attributes. For example,
Name – Marketing Mary
Income level – $85 – $100K
Sex – Female
Job Title – Marketing Director
Values – Quality, Experience, Creativity, Professionalism
Barriers – Marketing team does not have web development experience
I have no doubt that when you start collecting customer data, you'll end up with multiple user personas. There is no single right way to represent them. Some people add representative photos or avatars. Others with design acumen will create beautiful infographics.
But the point of creating them is to provide teams with a reference to make strategic marketing and CX decisions. At Terrostar, we use them to:
Create designs that meet your customer needs
Inform and prioritize layouts and visual cues
Shape website taxonomy to keep content organized and improve navigation
Most importantly, we use them to ensure that our end product is built with empathy and understanding of the most important aspect of your business – your customers.