2020 Holiday Ad Analysis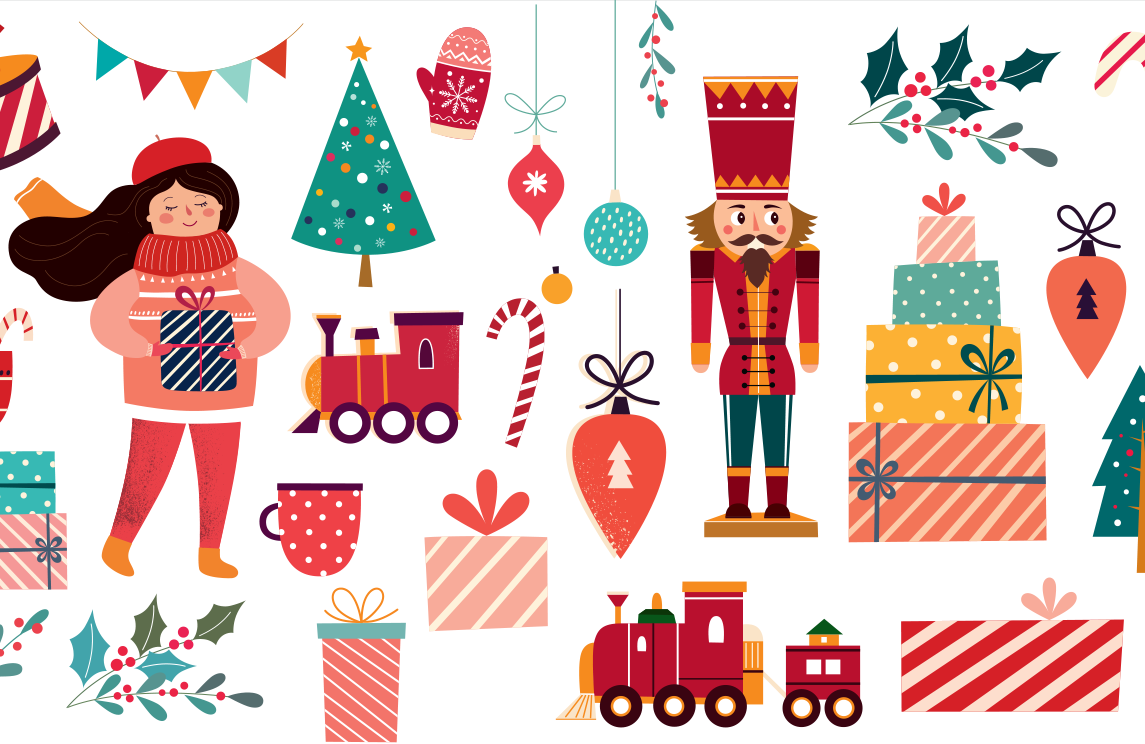 HEARTWARMING AND HUMOROUS HOLIDAY ADS
Most of our holidays are going to look different this year. Holiday ad campaigns are playing into that with heartfelt sentiments of family connections and cozying up at home. An Ace Metrix analysis found 32% of holiday ads feature COVID-19 themes with masks and social distancing, but there was not a notable difference between ads that did and did not.
HEARTWARMING ADS
Ace Metrix evaluated more than 200 seasonal advertisements that have aired so far this year. Consumers found 31% of the ads to be soothing, 26% of consumers found the ads to be wholesome, and 24% said they were heartfelt. These may sound like obvious sentiments to portray in holiday ad campaigns, but these tones are notably higher than Ace Metrix found last year in their evaluation of holiday ad campaigns.
Kohl's "Give With All Your Heart" commercial is a prime example of brands using emotion and the tone of the year to connect with consumers. The ad chronicles the growing friendship between a young girl and her elderly neighbor throughout the lockdown. Kohls held eight of the top 10 commercials in Ace Metrix's value category, which indicates deals and promotions made a lasting impression on viewers or that value is part of the brand's overall identity.
Xfinity's "The Greatest Gift" is a mix of work-from-home humor and the essence of Dr. Seuss' The Grinch Who Stole Christmas. The ad stars Steve Carrell as a stressed-out Santa, unsure of how to deliver cheer and happiness this holiday season amidst the pandemic. He tasks his elves, over a zoom call, to 'figure it out.' And while most elves are trying to come up with the perfect tangible gift, one elf realizes the true happiness from the holidays is in all the little moments made with family and friends. So, the elves work hard to package up all of the experiences and memories we associate with the holidays: a family snowball fight, the smell of grandma's cooking, grandpa's same old stories, adopting a furry friend, etc. Santa is suspicious at first, but once he opens a Family Snowball Fight, he gets it. The best holiday memories come from time spent with family and friends. In the wise words of the Grinch "Maybe Christmas doesn't come from a store. Maybe Christmas, perhaps, means a little bit more."
HUMOROUS ADS
Most ads this year veered away from humor, likely due to the pandemic and tense election. Ace Metrix found a 7% drop in ads taking a humorous approach compared to 2019. But not all companies decided against humor for their holiday campaign.
Coors Light's "Beerman" is a quirky, crooked snowman whose job is to keep beer cold so people can 'chill' after a difficult year. Describing the character as the "holiday hero we need in 2020," Coors Light said the Beerman is built for "function over form, and his superpower lies in the ability to refresh us with ice cold Coors Light." The campaign doubled as a way to collect user generated content with a social media challenge offering participants the chance to win a winter wonderland landscape. They are asking people to post photos of their own Beerman.
KFC partnered with Lifetime for a compical spin on the network's typical romantic movie. The mini-movie, "A Recipe for Seduction," stars Mario Lopez as Colonel Sanders. The commercial/trailer teases all the usual plot points of a Lifetime movie: romance, betrayal, mystery and scheming family members with a new emphasis on fried chicken. Lopez also recently starred in Lifetime's Christmas romance "Feliz NaviDAD."
THE RIGHT TONE
The holiday season always has a level of stress. Trying to juggle everyday life with gift buying and wrapping, decorating, numerous engagements with family and friends and everything else that goes into the most festive month of the year is not easy. And this year is no different. These brands have realized that and taken the opportunity to create ads more focused around happiness and humor than selling a product. This emotional connection will make a lasting impression on consumers and provide a brief moment of happiness when it's most needed.