Google: "Sweater with my dog's face on it"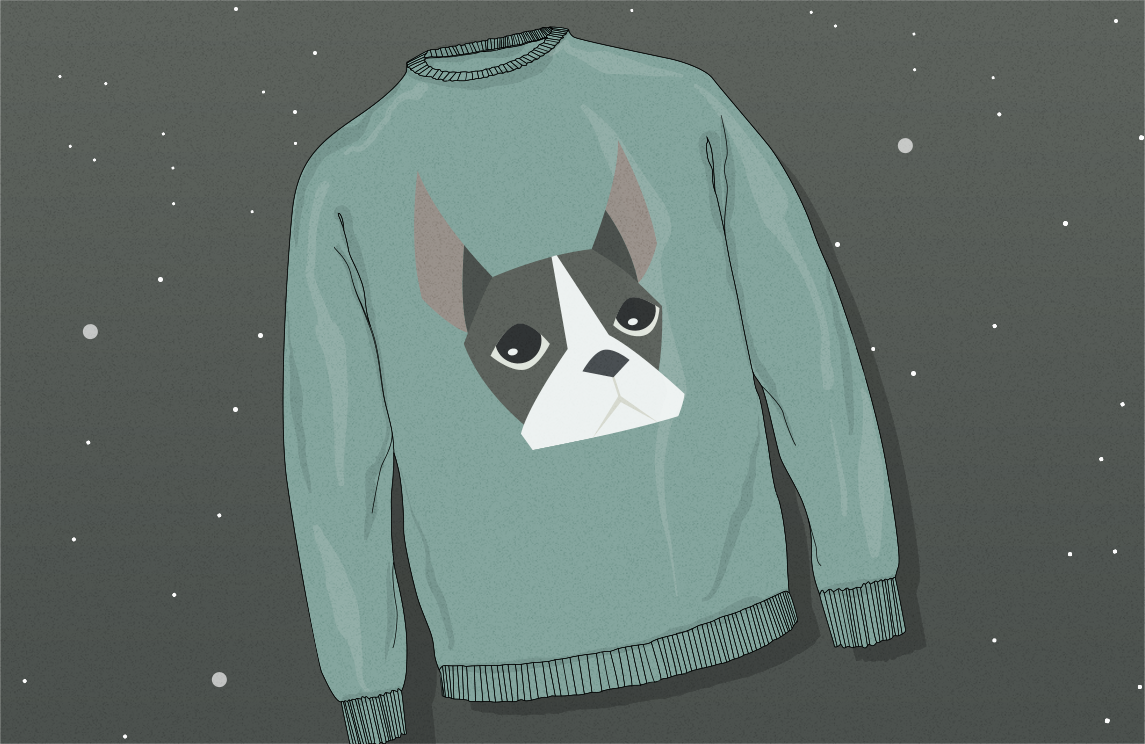 We're Talking Content Again
The answer is "yes." We have talked about content before, quite a bit actually. As we chat this month about what our team does to ensure that every website we launch is SEO compliant right out of the gate, I want to make one last case and plea for the importance of content and how it can impact your organic search ranking!
Search rankings and content go together like peanut butter and jelly; yet those two pieces are part of one of the most puzzling web development ironies that we face at our agency with every new site we launch. A client asks, "How do I get to the top of Google?" and I rattle off my list of things we can do while building the website to help boost the site in search results after it launches; one of those items on the list being content. Yet, the biggest roadblock and delay in launching a website is…what? Yep. You guessed it. It's a lack in content delivery on the client's behalf. Oh, the drama… oh, the irony.
Write Relevant And Informative Content
In addition to many other factors, the Search Engines are looking at the content of your website to make sure it's relevant and informative to the web user that it was served to in a search result. Google's mission is to "organize the worlds information and make it universally accessible and useful." (Cite: Google.com) So, be sure to give the world's most powerful search engine some information to organize! If there are no words on the page describing your services or products, how does Google know to serve it to a web user who is searching for "sweater with my dog's face on it."
Keep your content organized, clean, keyword focused, and user-centric. As you're writing the words on the page, think about your web user. Who is searching for you? Do they know everything about your business already? Do they know the full dictionary of words and phrases that describe your product or business? Does your business focus on B2B, or should your content be more consumer focused? Now we're thinking… now we're getting somewhere.
So, when you're ready to redesign or simply refresh your content – let's be strategic and thoughtful. Let's create a content strategy that not only ensures that your users find what they're looking for…but also what Master Google is looking for, too.