Dohrn Transfer's Digital Transformation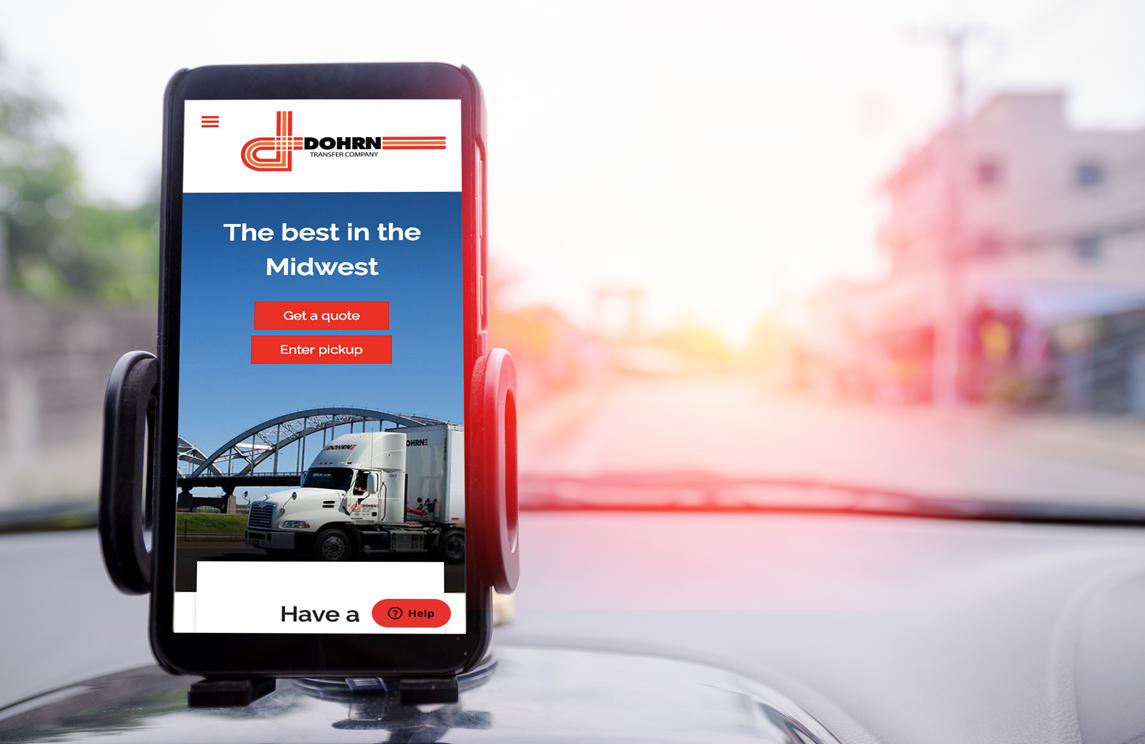 Dohrn Transfer Company is not your average run-of-the-mill trucking company. Recycled, tired template designs would were out of the question. Our challenge was to break the stigma that trucking companies are boring and push the design to the next level. As an industry that is sadly under-served in the digital landscape, we did our best to truly enhance their overall visual appeal of the new Dohrn website.
We were surprised by the W3 Silver Award and the Gold Davey Awards (we are humble like that) but we weren't shocked at the attention it got. To reflect on the process, we have highlighted some features that may have helped us get recognized.
Simplicity at its Finest
More isn't always, well, more. We took the site down to its framework and reevaluated the most important components. By establishing a simplified website navigation structure, and prioritizing homepage features, we were able to make the site more user friendly.
Bold Textures
It would have been easy to simply place their images in a square, rectangle, etc. but we wanted to create something more organic. As a trucking company is nothing without movement, the same applies to their visuals. By adding more textures, and brush overlays on their images we were able to create something unique.
Mobile Friendly Design
As a business on the go, we had to make sure that the mobile attitude of this site was on point. From the menu, to shipment tracking, each were designed to make it easier for the users to navigate.
As Terrostarians we do our best to take average websites, and give them their own personality. By incorporating simplistic elements, bold textures, and mobile friendly design we were able to walk (or drive) away with an award winning design.