What is a CMS?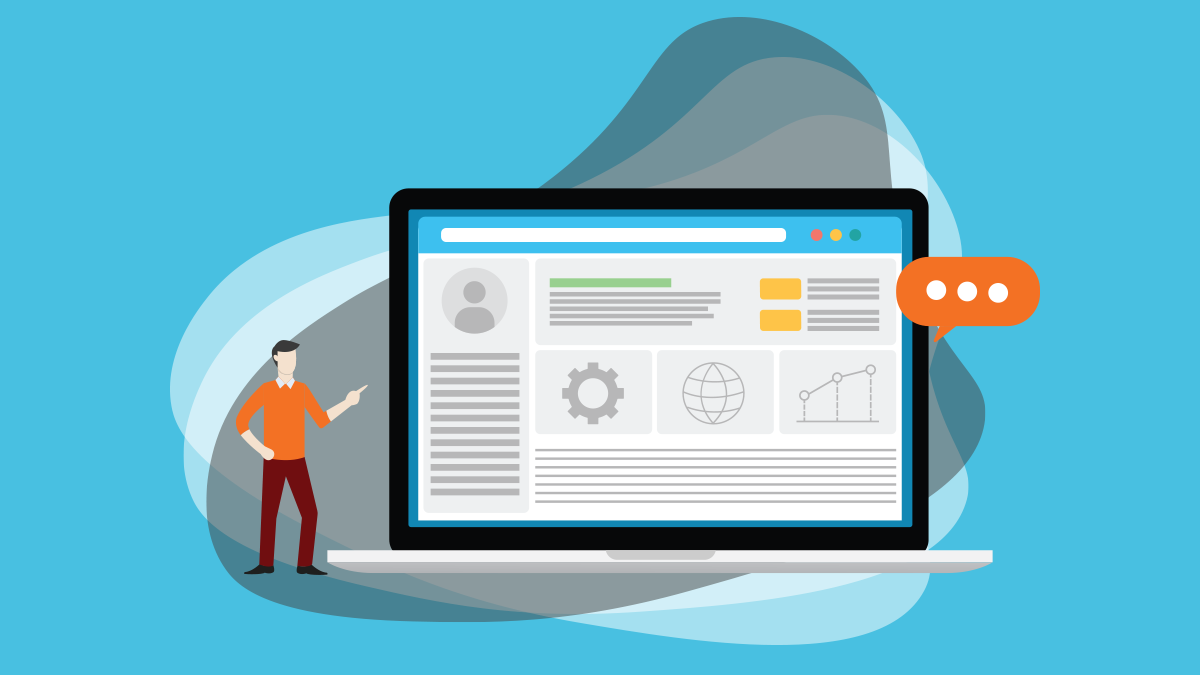 Website Management
A lot of planning and deliberation goes into designing and developing a website. Months of meetings with different departments and the website agency to make sure the best product is developed for the company and its clients. But what about after the website launch? It's important to keep the website fresh with consistent blog and article posting, press releases and news updates, regularly scheduled content audits, new product or service offerings, and anything else that will help educate your target audience. In order to keep up with everything that goes into website management, it's important to have an easily accessible and editable back end on your website that allows for these updates without needing extensive HTML knowledge. This is achieved through an easy-to-use content management system (CMS), and why we choose to build our websites on the WordPress platform.
What is a CMS?
A content management system, CMS for short, is a software application that allows users to add to, remove from and edit the website without needing extensive coding knowledge. This platform houses all of the content, including copy, images, videos, graphics, and HTML coding written by the developer.
Two-Part Platform
A content management system consists of a front end and a back end. The front end is what the users interact with – the structure and style. Oracle describes the front end as "the part that brings HTML, CSS, and JavaScript together to deliver rich, interactive content that's styled to match your company's branding." The back end is the platform that houses the content and is used to manage the website. When logged into the CMS, website admin can add, edit and remove images, graphics, videos, and pages, including the content on the pages. This combination of the front end and back end is what allows website admin to have control over the content without needing extensive coding knowledge.
And just because the website admin won't need coding knowledge doesn't mean there is no coding involved. The development team still needs to build out the website using HTML and CSS, which can be a lengthy process depending on the project. But once they have completed their buildout, website admin will be able to work in the CMS without requiring further coding.
Is it Time for an Upgrade?
If you are in charge of the website management at your company, ask yourself 'is it time for an upgrade?' How do you know? First of all, how old is the website? In our Planning for a Website Redesign blog article, we talk about the lifespan of a website. And that average timeframe is often shorter than most companies realize. According to HubSpot, the average lifespan of a website is 1.5 to 2.5 years, as design and technology are advancing at such a rapid pace. If your website is three years or older, it's time to start planning for a full website redesign and development.
And secondly, is your current CMS hindering you from making the website updates you need to? Not all content management systems are created equally. While they should make it easier for website admin to manage the website, some platforms can be difficult to use. If that's the case for you, it's time to start advocating for a website redesign and a new content management system.
How to Choose a CMS
There are many content management systems to choose from, so determining which is best for your specific needs can be difficult. Our recommendation is to make a list of wants and needs for the new CMS you choose. This list should contain functionality like:
Easy to add and remove pages without needing agency or development help
Ability to add and remove images
Publish blog articles
Capability to embed video on necessary pages
Tracking code capability globally on the website and per page
Ability to add on to the website as the business grows
Comprehensive security features
And then reach out to website development agencies to learn about the content management system they use and understand how that solution would fit into your wants and needs list.
Terrostar's Choice
At Terrostar, we choose to build the majority of our client websites on WordPress. We have found it to be a great tool that allows clients to really own and manage their websites after launch. Next week our blog article will dive into more of these reasons behind our WordPress usage and how it could be a great fit for your team.