Audit Your Digital Acceleration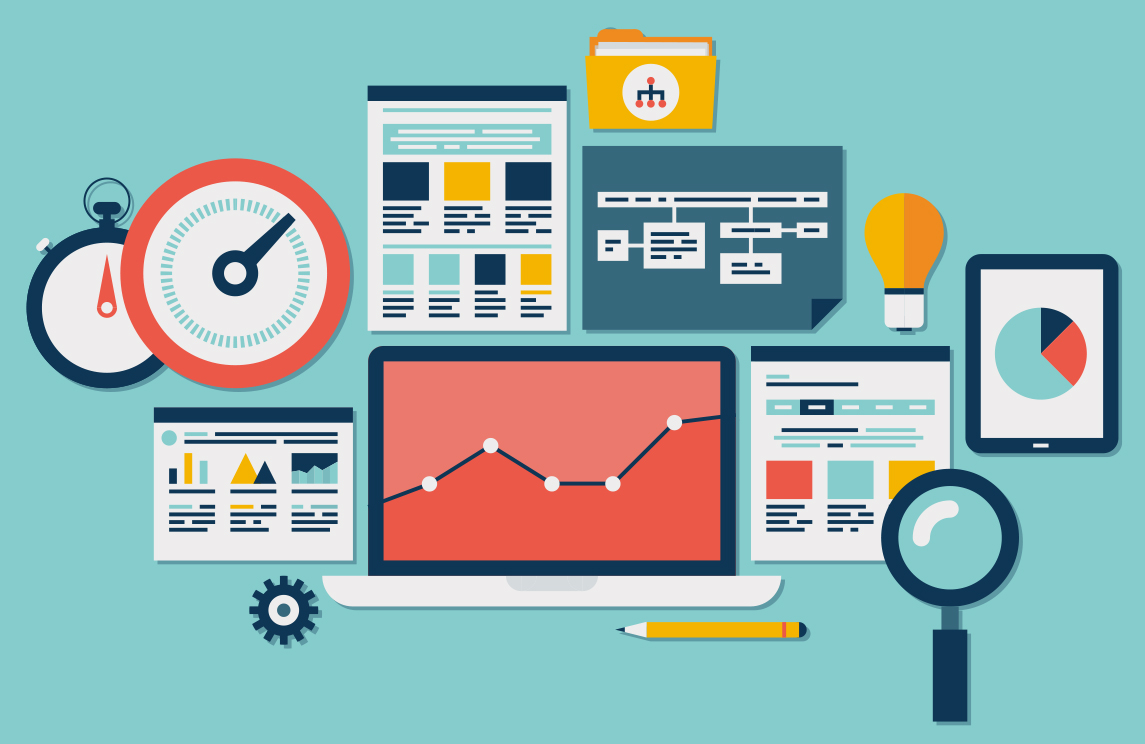 THE RISE OF DIGITAL BANKING
The banking and financial services industry has experienced at least three years of digital acceleration since the pandemic started just over a year ago. Businesses, including financial institutions, had to switch operations to less face-to-face support and rely more heavily on digital offerings for clients as lobbies closed to minimize risk. This shift, which quite literally happened overnight, exposed the importance of digital banking and easy-to-use digital tools for clients, like online banking and mobile apps for depositing checks, keeping track of accounts and paying bills.
A recent survey of 2,400 banking customers done by Mobiquity shows just how important these digital banking tools are to customer retention rates:
81% of respondents said "I like to be able to access my account and complete transactions at a time that works with my schedule."
80% of respondents said "I would prefer to do business with a bank that has positive reviews."
78% of respondents said "Digital banking fits with my lifestyle."
70% of respondents said "I would switch banks to get the best overall experience."
While only 29% of respondents said they prefer doing banking face to face, proving this increase in digital banking is likely a permanent shift. So that raises the question: how do you know if your digital offerings are meeting your customers needs? With almost half of survey respondents saying they would switch banks to get better digital features, it's an important question to be asking now. Digital tools, like websites and mobile apps, that aren't meeting or exceeding the needs of your customers could ultimately hurt customer retention rates and the possibility of new customers opting for a competitor with better digital offerings.
COMPLETE A DIGITAL AUDIT
The best way to determine whether your digital tools are meeting the needs of both your customers and employees is by auditing your current offerings and identifying areas of improvement. The audit should provide a quantitative and qualitative analysis of your digital offerings to understand the full picture of your customer engagement.
QUANTITATIVE ANALYSIS
The quantitative aspect of your analysis should focus on metrics and use data to determine what is and is not working.
WEBSITE
Google Analytics can tell you a lot about how customers are using your website. What pages are customers viewing most and does that page provide what they are looking for? If a page has a very low average time on page there's a good chance that customers aren't finding the information they are looking for. The most important web traffic metrics to analyze are:
Bounce rate
Session length
Page views
Repeat visits
Device
And outside of Google Analytics, there are quantitative metrics to track from your website, including:
Form completions
Phone number clicks
Resource downloads
MOBILE APPS
When determining the success of a mobile app, there are a few important metrics to watch, including:
Downloads
Source of installation
Activation rate
Active users
Retention
The activation rate is the percentage of people who downloaded the app and opened it for use. And the daily active users tell you how many people are using the app each day and monthly active users give the unique number of people who use the app over the course of the month. You can determine how many users often come back to the app, also known as the stickiness, by dividing the daily active users by the monthly active users to get this percentage. The higher the percentage, the more frequently users are opening and using the app. The Apple App store and Google Play store provide reports on these metrics.
SOCIAL MEDIA METRICS
Auditing social media metrics, like follower count and engagement rate, can tell you how your customers are interacting with your brand. Do you have a lot of customer reviews on social platforms? What is the average rating of social reviews? If it's average or low, what have the customers mentioned in the review that could be improved.
QUALITATIVE ANALYSIS
Once you have completed the metrics portion of the digital audit, it's time to look at your digital tools through the eyes of a customer.
WEBSITE AND MOBILE APP USER EXPERIENCE
As stated in our Understanding User Personas blog, businesses who understand the value of superior customer experience (CX) are more likely to grow and maintain a loyal, happy, even forgiving customer base. Are your digital tools easy to navigate? Are the calls to action clear? Is there content that will educate and engage the customer? Providing a great customer experience starts by knowing and understanding your customer and their needs, and building the digital tools in a way that will help them reach their goals.
CONTENT STRATEGY
A strong content strategy will help customers view your brand as a source of expertise. Resources like blogs, white papers and explainer videos will help them learn and feel sure in their financial decisions. If these resources aren't available, or aren't answering the customers questions, they will turn to a financial institution they find that does value customer education.
SEND A SURVEY
While the quantitative and qualitative information you collect will provide insights into your digital tools, another great way to gauge customer satisfaction is to ask. Send out a yearly customer survey asking specifically about your digital tools, like the website and mobile app, to see what feedback customers provide.
INTERNAL OPERATIONS
Since normal operations have changed so drastically in the last year and a half, it's also important to audit internal processes. With more customers choosing digital banking now, do current operations support this interaction with customers. With customers turning to digital tools, is there an opportunity to enhance the technology for office staff too? Send out a survey to employees asking for feedback on processes that now seem outdated.
COMPETITIVE ANALYSIS
How do your customer engagement activities compare to your competitors? This part of the digital audit isn't metric based, but observations can be just as helpful. A quick search of online reviews and resources on their website or mobile app can show how you compare, and give you ideas of what customers like or dislike about other financial service organizations.
NEXT STEPS
So you've completed your digital audit and have an abundance of data to sort through. Now what? We recommend categorizing your findings into three categories:
Need to act now
Need to create a plan
Need to monitor
This will help create a short-term and long-term action plan to close key gaps in digital offerings immediately, determine the execution plan for less time-sensitive initiatives, and identify and monitor triggers that would require an action plan to be implemented.