Does Your Bank Support the Customer Journey?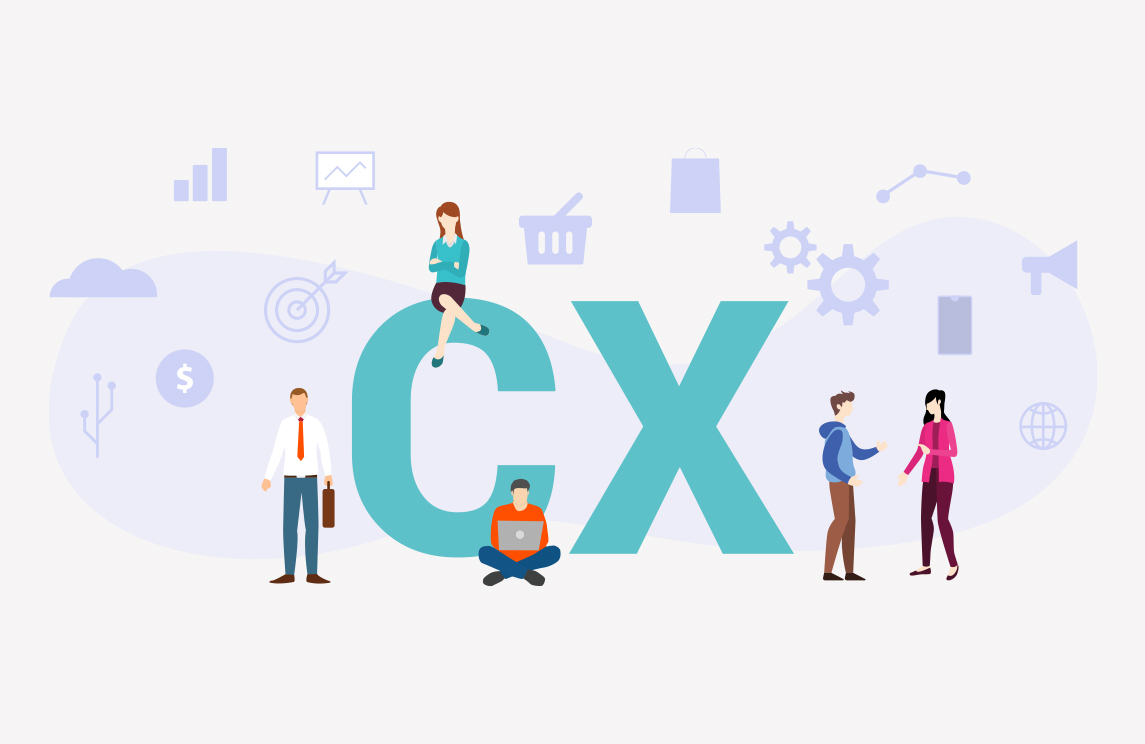 THE PATH TO PURCHASE IS DIGITAL
Consumers today are increasingly savvy when it comes to researching products and services. Digital resources like blogs, social media profiles, consumer reports and informational websites all give customers the chance to research and compare products and services based on their offerings and the experiences of others. This means brands have to be proactive about joining the digital customer journey or risk getting left behind.
CUSTOMER JOURNEY MAPPING TO IMPROVE CX
Financial service organizations that understand the value of customer experience (CX) in their digital offerings are more likely to grow and maintain a customer base that is loyal, happy and likely to recommend your services to other people. According to Rebecca Hay from AB Tasty, CX is the "…perception of your customers' experience with your brand."
The last year and a half has made it clear how important digital tools, like websites and apps, are to customer-centric industries like financial services. The convenience of online banking, the ability to open accounts online, research and apply for loans online and find clear, informative digital resources are all pieces of the puzzle that make up the customer experience.
A recent survey of 2,400 banking customers done by Mobiquity shows just how important these digital banking tools are to customer retention rates:
81% of respondents said "I like to be able to access my account and complete transactions at a time that works with my schedule."
80% of respondents said "I would prefer to do business with a bank that has positive reviews."
78% of respondents said "Digital banking fits with my lifestyle."
70% of respondents said "I would switch banks to get the best overall experience."
And with the increased emphasis on digital offerings and customer convenience, optimized CX needs to be at the forefront of every bank's digital strategy. A recent report published by Pointillist collected information from over 1,150 CX, marketing, analytics and customer care professionals to determine what leaders in customer experience are doing differently than other organizations. Almost 8 in 10 professionals who completed the survey said a journey-based approach is the key to their organization's success. The table below lists the many benefits of a journey-based approach identified in the survey.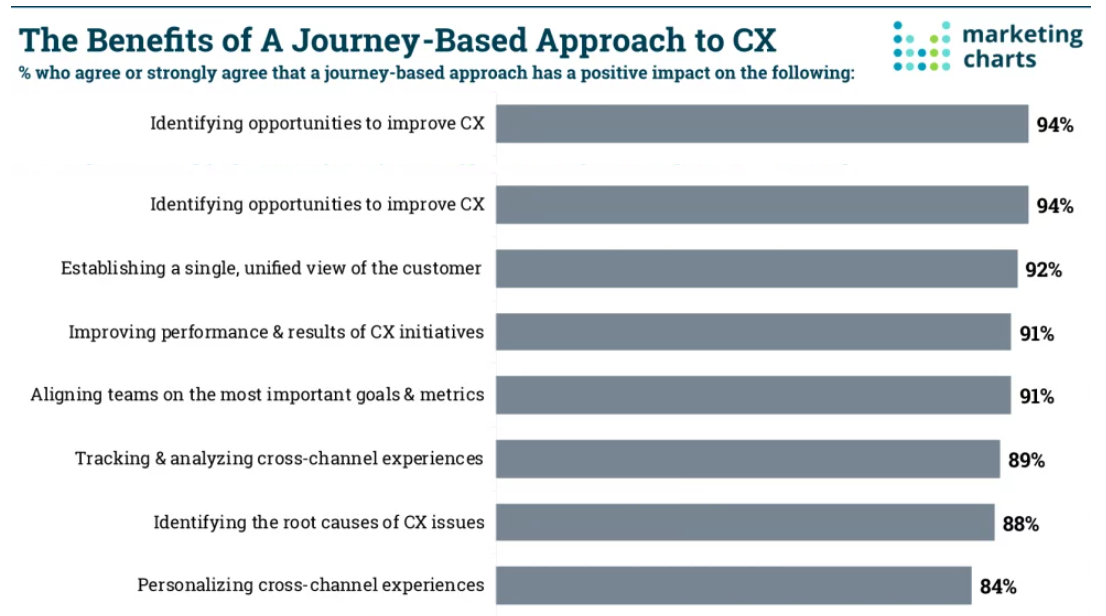 WHAT IS CUSTOMER JOURNEY MAPPING
Understanding how users move through your website and apps can help you improve the experience customers have with your digital tools. A customer journey map can help make sense of the best pathways for their needs. According to HubSpot, a customer journey map is a visual representation of the process a customer or prospect goes through to achieve a goal with your company.
There are two parts to creating a customer journey map. The first is identifying the primary and any secondary audiences. Who are the people who will be using the website and apps the most? And the second part is to map out the best way for them to accomplish their tasks?
USER PERSONAS
As stated in our Understanding User Personas blog article, a user persona is a semi-fictional representation of your current and target customers. It represents a user type that interacts with your brand across your online and offline channels.
Even if you think you know who your target audiences are, it's important to double check with the data. Talk to coworkers who interact directly with your customers and look through form submissions from your website. You might find some useful questions or comments from these two sources to help pinpoint your true target audience(s).
Once you've collected the information, group it into audience categories that are an accurate, generalized representation of each target audience. For example:
Target Audience A
Name – Business Owner Bob
Income Level – $100 – $120K
Gender – Male
Job Title – President
Values – Professionalism, Service
Barriers – Does not have a lot of time to spend searching for business loans
Target Audience B
Name – Customer Cathy
Income Level – $50 – 75K
Gender – Female
Job Title – Mid-Level Office Job
Values – Information, Convenience, Quality
Barriers – Not knowledgeable about different types of home loans
These generalizations will help provide your marketing and digital strategy teams with a reference to make CX decisions, like:
Create designs that meet your customer needs
Inform and prioritize layouts and visual cues
Shape website and app taxonomy to keep content organized and improve navigation
USER JOURNEYS
Once your user personas are identified, you can move on to the next step: user journeys. This will help you understand what each user persona is trying to accomplish on your website and app, and create a structure that will help them achieve that goal in the most effective flow. As we mentioned in our Creating User Journeys blog article, the user personas and supporting data help to understand the following stages of the customer journey:
Awareness/Acquisition: Where/when is the first interaction with your brand?
Consideration: The user is comparing, researching, and considering options. Are you positioned the way you want to be?
Purchase/Service: The point of transaction/a decision was made. What made them choose you over a competitor?
Fulfillment: You deliver your product or service to the customer. What was the experience like for them?
Post-Fulfillment/Retention: You follow up with opportunities. Are you collecting feedback, offering advice and support, etc.
To start mapping the user journey, you should determine the most likely scenarios your customers will be in when using your website or app.
EXAMPLE USER JOURNEY MAP
The image below shows how we map out the customer journey, including what the user persona is thinking, the activity they are doing, their emotions during the activity and the touchpoint we can offer for each stage of the journey from initial awareness to purchase.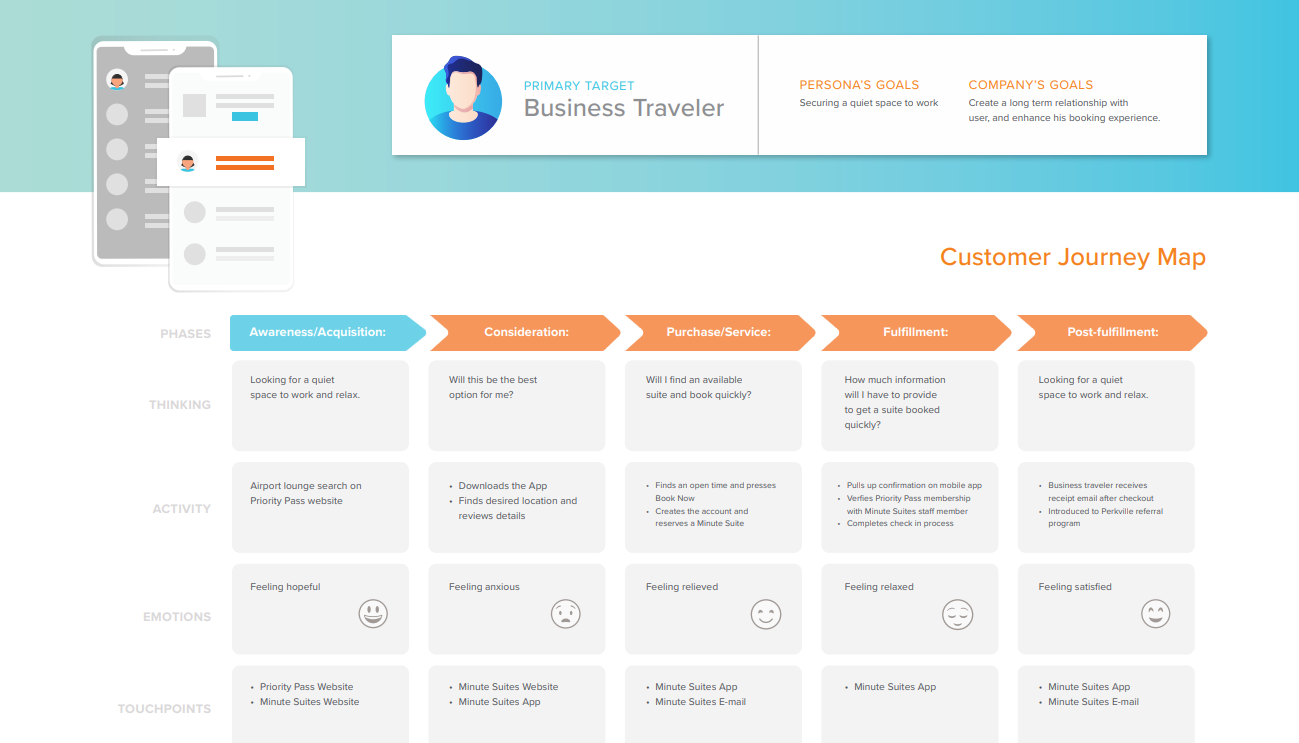 Jill Grozalsky, product marketing director at Sitecore, validated the importance of creating user journeys when she said "Ultimately, if brands want to provide the best possible customer experience, they must put themselves in their customers' shoes. They need to be empathetic and work to truly understand their customers long before they try to market or sell to them. "
INCREASED CUSTOMER EXPERIENCE AND BRAND LOYALTY
The need for customer-centric digital tools has become incredibly clear over the last year. We've seen customers doing more research before committing to a product or service, and the pandemic forced an accelerated shift from in-person to digital service. Optimizing your website and app with data based on your user personas and user journeys will increase the overall satisfaction your customers have with your brand and build a loyal customer base.